Safest Neighborhoods in Houston
Posted by Jordan Marie Schilleci on Friday, November 6, 2020 at 5:19 PM
By Jordan Marie Schilleci / November 6, 2020
Comment
Hi friend! I hope you are having a lovely day. So I see you are interested in learning about the safest neighborhoods in Houston. Keep in mind to share with someone the "safest neighborhoods" one would typically gathering their opinion and sharing it with you. But I know you aren't just looking for opinion. So let's look at some facts.
Today we are going to look at the "violent crime index" to help us determine if an area is safe or not. The higher the number, one could assume that means the area is more unsafe. So, the lower the number, the "safer" the area. Keep in mind, the US national average is 41.1. First we are going to focus on zipcodes in and around Houston, and then we will niche down into neighborhoods.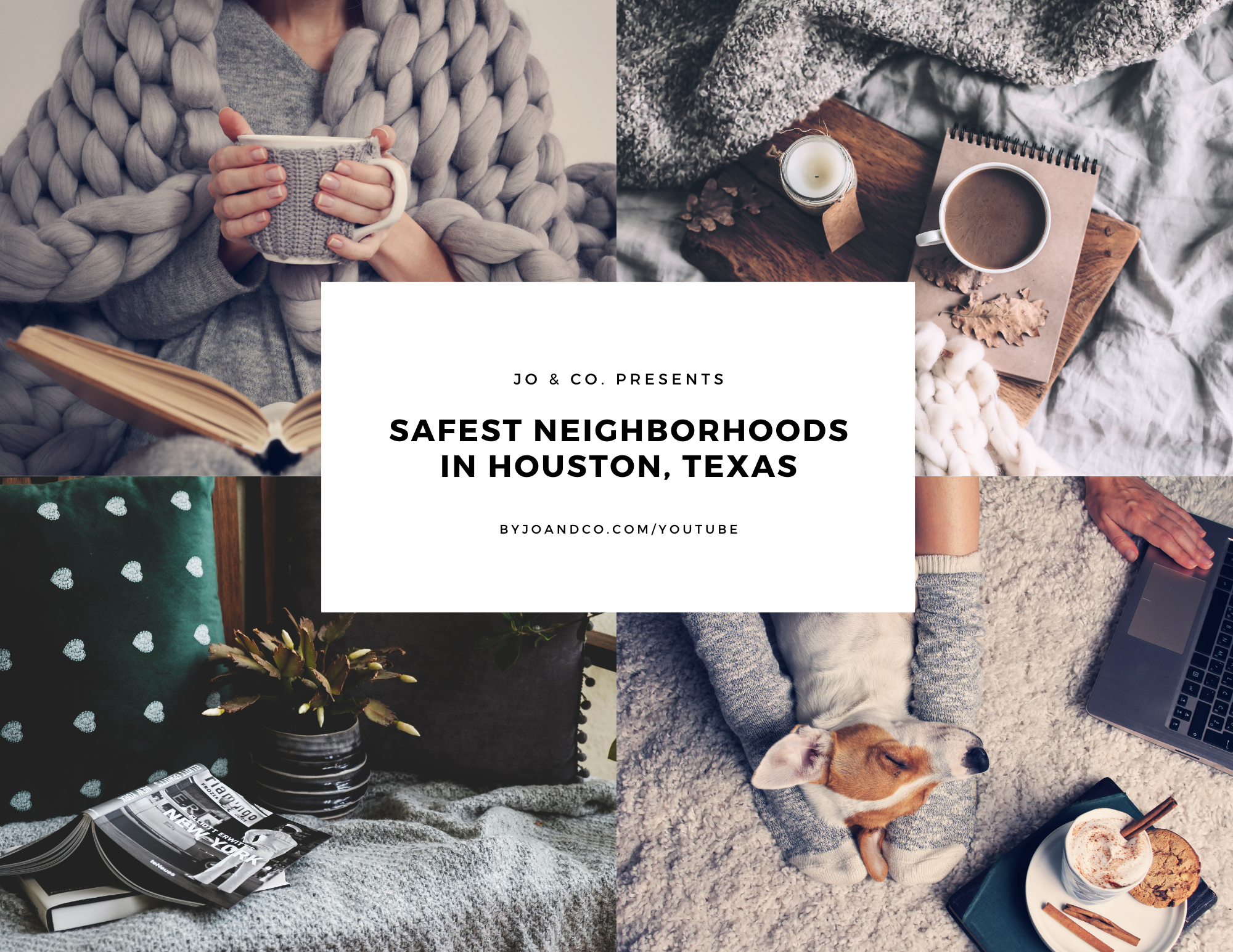 The 13 safest zip codes north of Houston (north Houston will be anything above I-10) with crime idexes below 26.9...
Safest Zip Codes in the North Houston Area
The 13 safest zip codes south of Houston (north Houston will be anything below I-10) with crime indexes below 26.9...
Safest Zip Codes in the South Houston Area
If you are looking to relocate to the area, we would love to meet you, and hear your story. Below you will find all of my contact information, as well as some homes for sale in the area. We truly look forward to hearing from you! P.S. Don't forget to check out our one-of-a-kind YouTube Channel!
- Jordan Marie Schilleci, REALTOR®, Jo & Co. Realty Group
What next?!
At Jo & Co. we know that most poeple struggle with the home buying or selling experience.
We are a brokerage, real people, that do more for you, by being with you every step of the way, so that you plant your roots in the right soil.
One way that we go above and beyond is with the content we share on YouTube. Click the photo below to explore our channel.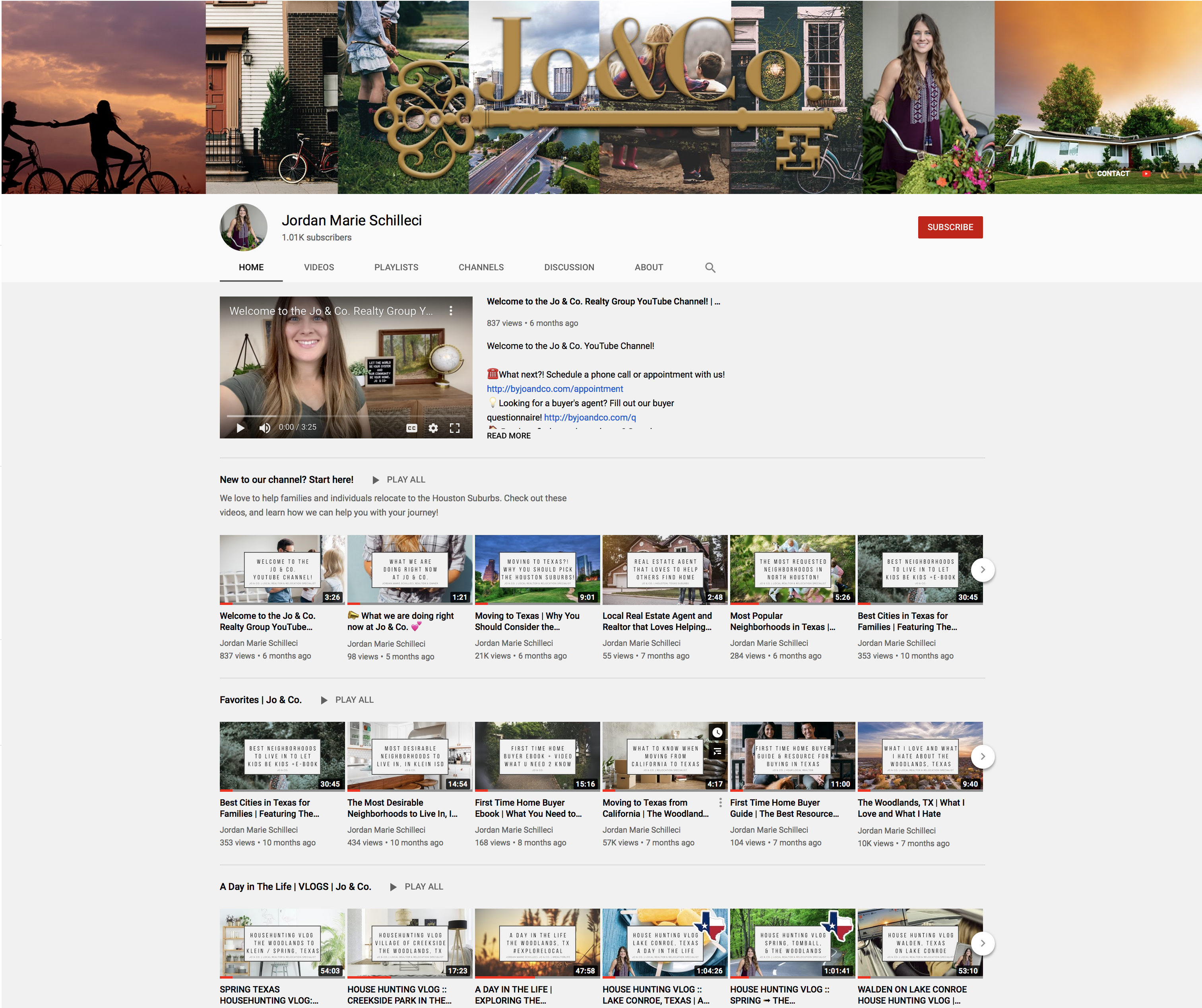 Homes for Sale in the Safest & Most Popular Neighborhoods