First Time Texas Home Buyer | Everything you need to know about buying in Texas!
Posted by Jordan Marie Schilleci on Monday, May 17, 2021 at 10:22 AM
By Jordan Marie Schilleci / May 17, 2021
Comment
Hi friend,
Are you thinking about buying a home in Texas, but you are feeling a little lost? Maybe you aren't a first time home buyer, but this will be your first home purchase in Texas. Well in this blog post I am talking you through what it is like to buy a home in Texas, and what you should know.
Hi, my name is Jordan Schilleci. I am a local real estate agent that would love to help walk you down the road of home ownership in Texas, and more specifically, the Houston Suburbs. I know relocation can be full of stress and worries, but I hope to help curb that overwhelmed feeling with some clear understanding and answers.
My goal, is for this post to be easy for you to understand. Let's jump right in.
1. The first question you might ask yourself is "How do I buy a home in Texas?" or "How do I move to Texas?" I answered this question in this blog post, but the just of it is:
How are you going to finance or pay for this purchase? And you have a few different options.
1. You can cash purchase.
2. You can purchase this home as your primary residence, but you must have proof (along the lines of letter of employment) that you either have a future job here in Texas, or that you can work remotely.
3. You can purchase this home has your "second home", but you must qualify for the first and second home on your current salary. The downpayment for this option is larger.

2. Next, you must decide if they want to relocate virtually or in person, and at the same time, you need to consider financing.
It is important to note that you can do the whole home buying process virtually. I am doing this service for 75% of my current buyers. We start communicating about their needs and wants, so that I can send them homes. Once they see a home they fall in love with, I go film it, and then they can decide their next step from there. But if you would like to do the process in person, you can plan a visit, and I will put it on my calendar.
Either way, it is important that you get your financial plan set. If you plan on cash purchasing, you will need an updated proof of funds, and if you plan on financing, you will want to get a pre-approval.
I work with a handful of wonderful local lenders. I do always recommend working with a local lender. Having a local lender is one of the keys to getting your offer accepted. The ones I work with are very knowledgeable and patient. With either of them on our side, we will make a great team. They offer amazing rates and the same one-of-a-kind customer service that I give as well.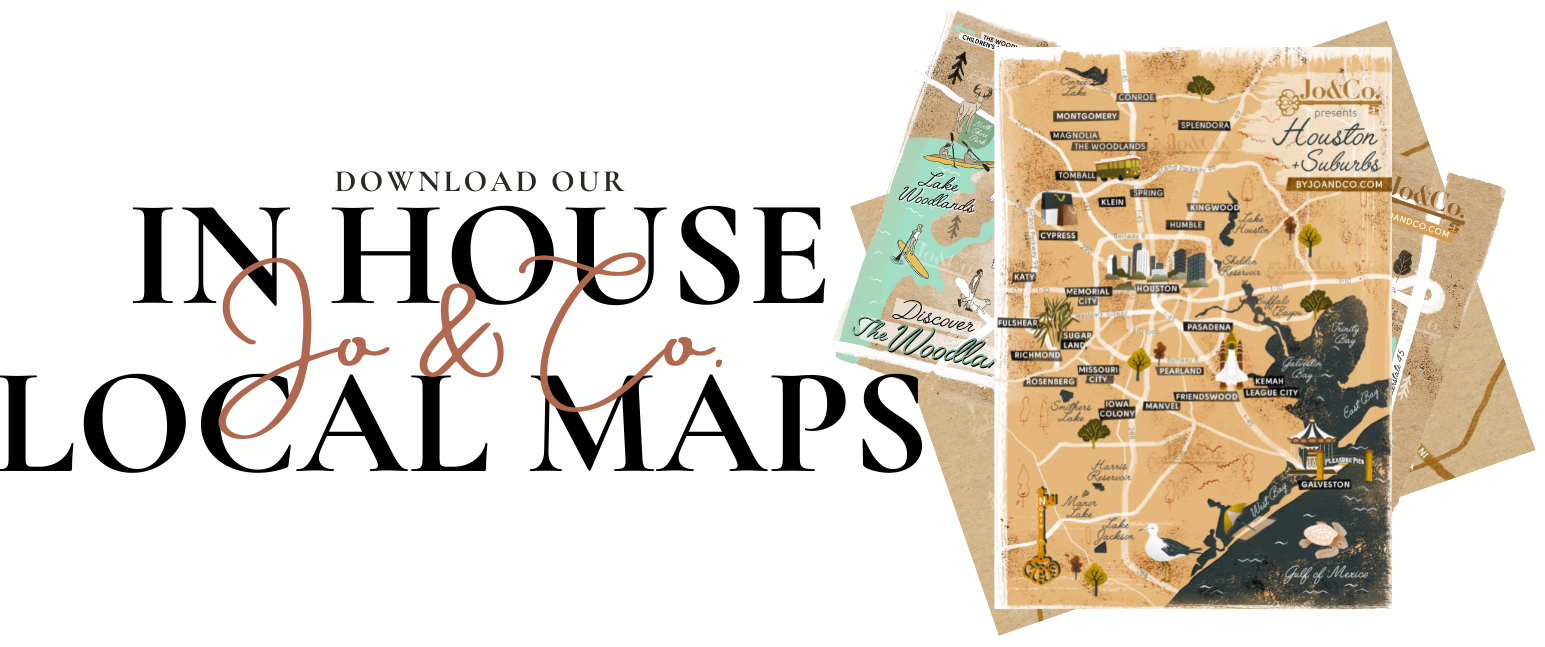 3. It is important to know the current state of the market. You must accept it, and adapt to it in order to buy a home in this market.
You must be patient yet aggressive in most cases. You must work with a real estate agent and lender you trust. The real estate agent you work with needs to know how to craft winning offers. In this video, I explain some of the behind the scenes on how we win in a competitive market. In this blog post I share the statistics on March 2021. And in this blog post I talk about the hottest 40 markets, and the current state of the market from my perspective. Each week we are seeing never before seen changes.
4. You need to have a firm grasp on how property taxes factor into your monthly payment, and you need to keep an eye on monthly HOA fees.
The Woodlands is the only neighborhood that does not have an HOA fee. The majority of neighborhoods have a yearly HOA fee, and occasionally there will be a monthly maintenance fees. Especially when looking at 55+ communities, condominiums, and townhomes.
For a firm understanding on how property taxes work in Texas, please check out this blog post and this in house e-book. But long story short, the newer the area, the higher the property tax rate, and the higher the taxes. The thing dictating the higher (or lower) tax rate would be the MUD, municipal utility district. The MUD is the entity that built the infrastructure for the water and sewer systems. The government grants them multi-million dollar bonds that have to be paid back by the resident tax payers.

5. Important factors for choosing the right home for you to plant your roots.
1. Most focus on master planned communities with amenities, as well as neighborhoods with great school ratings. This blog post highlights all the different cities, suburbs, and neighborhoods in Houston. And this blog post features all the most popular master planned communities.
2. There are new construction neighborhoods with lower taxes. So know you don't have to 100% rule out new neighborhoods if seeking low taxes. All tax estimates are before homestead exemptions. You will be able to file for a small tax break of about 10%, the following year. Related blog posts:
- Neighborhoods in Montgomery County with Low Tax Rates
- Greater Houston Neighborhoods and Master Planned Communities with Low Tax Rates
- The 15 Best Neighborhoods with A Rated Schools & Low Tax Rates in the Woodlands Area
3. There are two different types of buyers. A house buyer and a neighborhood buyer. You have to decide what type of buyer you are. A house buyer wants a beautiful home that fits all their wants, but might not have the top rated schools. A neighborhood buyer has zeroed in on what neighborhood or neighborhoods they want to live in, then they find a home from there.
4. The current housing market is very competitive. Most winning offers are $10k-$20k over asking price, and the buyer is having to waive the right to terminate if the home doesn't appraise. The most competitive markets are below $400k. But I think it is very important to be patient, and not lose hope, if you are looking under $400k. Most homes are selling within the first 3 days. If you think it is perfect, so do a hundred (10-25) other people.
5. The deals are going to be found in the homes with long days on the market. If you are looking for a deal, let's look there!
6. I really cannot stress enough how important it is to work with an experienced real estate agent and brokerage. I hope to hear from you. :)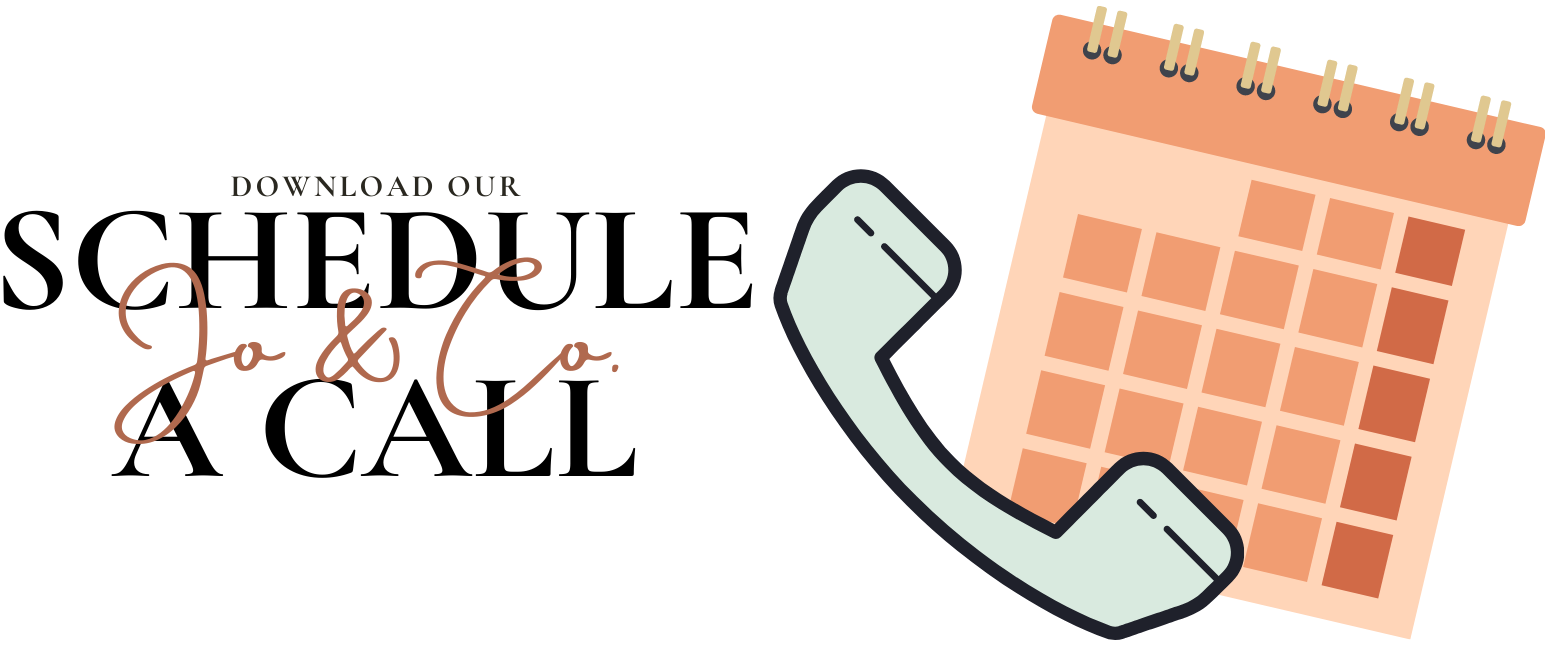 We are Waiting for You
If you are looking to relocate to the Houston Area, we would love to meet you, and hear your story. Below you will find all of my contact information, as well as some homes for sale in the area. We truly look forward to hearing from you! P.S. Don't forget to check out our YouTube Channel!
If you are overwhelmed..
Now if you are feeling overwhelmed on where you should plant your roots, I would love to talk to you. You can schedule a call with me by click this link: http://byjoandco.com/call or just send us an email: [email protected].
There are some amazing communities all over the Houston suburbs. In this post, https://search.byjoandco.com/blog/best-neighborhoods-in-houston/, I deep dive into all the different suburbs/neighborhoods that you might want to consider, and why. There are many resources here, so please reach out if you are curious what to look at next! :)
Links to check out..
➟ Our YouTube Channel :: http://byjoandco.com/youtube
➟ How do property taxes work in Texas? :: http://byjoandco.com/propertytaxesintexas
➟ Things to do in The Woodlands :: http://byjoandco.com/inthewoodlands
➟ Safest Neighborhoods in Houston :: http://byjoandco.com/safesthouston
➟ Best Neighborhoods in Houston :: http://byjoandco.com/bestneighborhoods
➟ Houston Texas Where to Live :: http://byjoandco.com/houstontexaswheretolive
➟ First Time Texas Home Buyer :: https://byjoandco.com/firsttimetexasbuyer

Thank you so much for trusting us.
- Jordan Marie Schilleci, REALTOR® & Owner, Jo & Co. Realty Group
What next?!
• Download our Moving to Texas ebook! http://byjoandco.com/movingtotexasebook.
• Download our Where to Live in Houston Texas ebook! http://byjoandco.com/wheretoliveebook.
• Schedule a phone call or appointment with us! http://byjoandco.com/appointment.
• Email us! [email protected].
• Looking for a buyer's agent? Fill out our buyer questionnaire! http://byjoandco.com/q.
• Ready to find your dream home? Search, http://search.byjoandco.com.
• Subscribe to our YouTube Channel: http://byjoandco.com/youtube.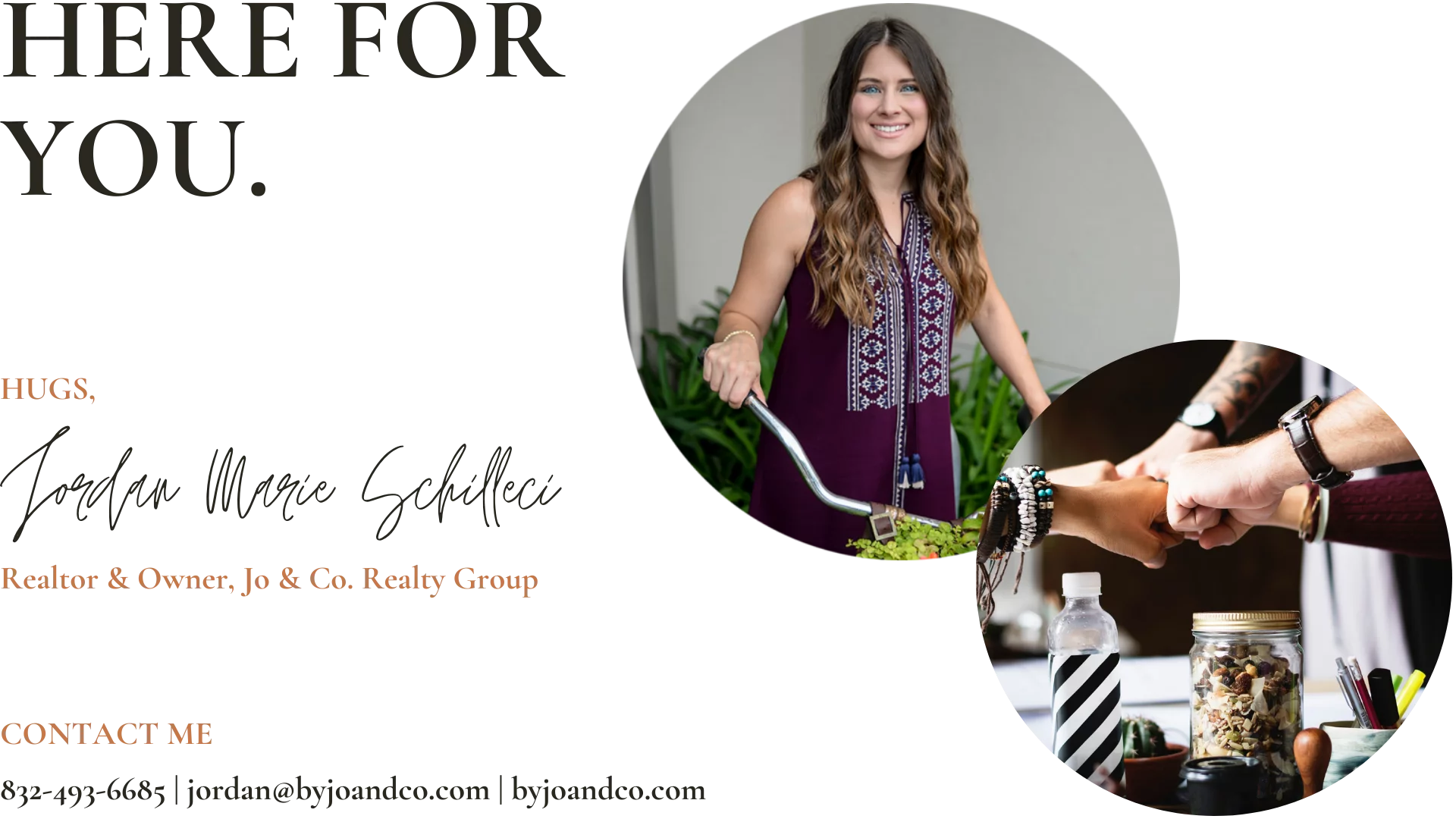 At Jo & Co. we know that most people struggle with the home buying or selling experience.
We are a brokerage, real people, that do more for you, by being with you every step of the way, so that you plant your roots in the right soil.
One way that we go above and beyond is with the content we share on YouTube. Click the photo below to explore our channel.