Bridgeland, Cypress, TX | Why people call Bridgeland home.
Posted by Jordan Marie Schilleci on Monday, October 5, 2020 at 4:08 PM
By Jordan Marie Schilleci / October 5, 2020
Comment
Why people call Bridgeland home.
- the uniqueness of this community
- elem, middle, high school all on site
- award winning schools
- cypress isd
- same developer as the woodlands
- the commercial on the outskirts
- all the parks and outdoor activities woven throughout the community
- the friendliness of the residents
- all the new construction options
- all the amenities: pools, parks, splash pads, trails
- all the lakes
- on-site custom builders
- event calendar - and more!
Established commerical:
-Food & Drink: Grab a snack or meal at Chilosos Taco House, L3 Craft Coffee, Le Macaron, Local Table, Local Bar and Marble Slab.
-Fitness: Get fit at 9Round Fitness, Athlestistry Performing Arts Center, F45 Training or Shaka Power Yoga.
-Medical: Find health services at Active Life Dentistry, Cypress Endodontics, Cypress Ranch Vision, and Select Physical Therapy. + CVS pharmacy
-Beauty: Pamper yourself with salon services at Exquisite Premier Salon and Spa, Great Clips, and Nails of America.
-Fun: Grab a bite then head to Pinot's
Find homes on search.byjoandco.com. I love y'all!!
At Jo & Co. we know that most poeple struggle with the home buying or selling experience.
We are a brokerage, real people, that do more for you, by being with you every step of the way, so that you plant your roots in the right soil.
One way that we go above and beyond is with the content we share on YouTube. Click the photo below to explore our channel.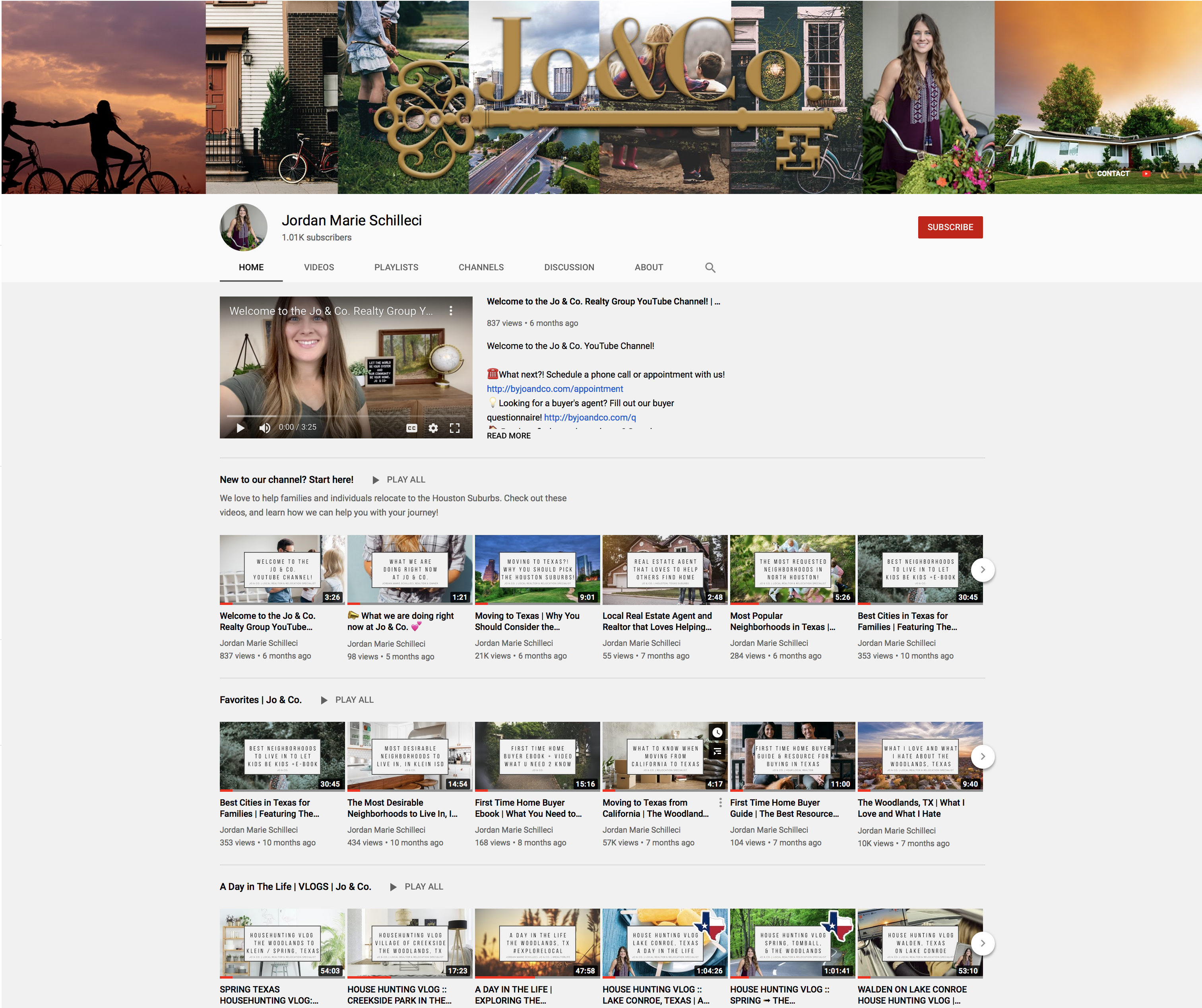 If you are new to buying or selling, if you are relocating to our area, or if you are just looking for a professional real estate experience, we look forward to meeting you and hearing your story.
- Jordan Marie Schilleci, REALTOR®, Jo & Co. Realty Group
What next?!
Below you can see all the homes for sale in The Bridgeland, Cypress TX Area. You can start a fresh search on http://search.byjoandco.com, or hit "refine results" to manipulate the search below.
Homes for Sale in Bridgeland.