Best Selling Neighborhoods in Katy, TX under $300K
Posted by Andrea Kinder on Tuesday, September 22, 2020 at 11:07 AM
By Andrea Kinder / September 22, 2020
Comment
Hi friend! Today I want to talk about neighborhoods where you can get the most for your money, while spending under $300k.
So,we will be looking at the best neighborhoods under $300k in Katy, TX. Katy is one of the fastest growing areas of the Houston suburbs. The reasons include it being close to two major highways, great school districts, and beautiful parks. It also has great places to eat and shop! The growth there is exponential, so the amount of new construction homes, shopping and restaurants are steadily growing.
Let's jump right in..
Best Neighborhoods under $300k in Katy, TX
What I love about Katy TX: I love the school district. I love all the new construction options. I love its accessibility to the Energy Corridor and Downtown Houston. I love all the restaurants you will find in Katy, all of the shopping, and all of the events on the calendar in the area. It is an area super full of life and fun. It is beautiful, and you will find lots of trees in the original areas.
1. Tamarron
2. Katy Crossing
3. Ventana Lakes
4. Elyson
5. Freeman Ranch
6. Camillo Lakes
7. Morton Creek Ranch
8. Lantana
9. Katy Pointe
10. Katy Manor
11. Porter Ranch
12. Young Ranch
13. Westfield Ranch
14. Katy Lakes
15. Katy Trails
16. Adelaide
17. Anserra
Below you can see all the homes for sale in the Katy Area. You can start a fresh search on http://search.byjoandco.com, or hit "refine results" to manipulate the search below.
Homes for Sale in Katy TX under $300K
Learn more about these suburbs on YouTube!
To navigate the playlist, just hover over the top right corner and click, or click "Watch on YouTube".
At Jo & Co. we know that most poeple struggle with the home buying or selling experience.
We are a brokerage, real people, that do more for you, by being with you every step of the way, so that you plant your roots in the right soil.
One way that we go above and beyond is with the content we share on YouTube. Click the photo below to explore our channel.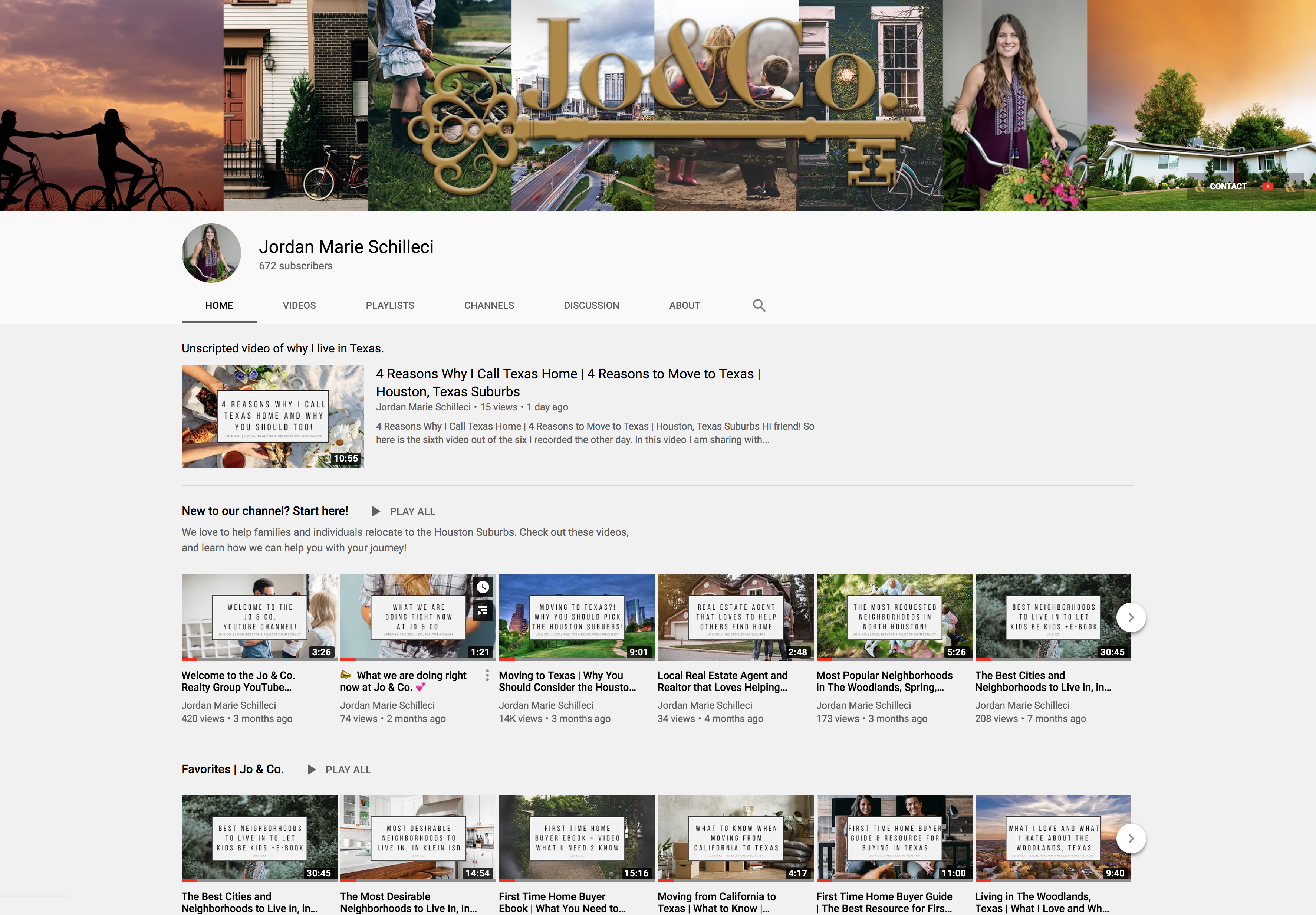 If you are new to buying or selling, if you are relocating to our area, or if you are just looking for a professional real estate experience, we look forward to meeting you and hearing your story.
- Jordan Marie Schilleci, REALTOR®, Jo & Co. Realty Group
What next?!