Best Places to Live in Texas
Posted by Jordan Marie Schilleci on Tuesday, December 1, 2020 at 8:52 AM
By Jordan Marie Schilleci / December 1, 2020
Comment
Hi friend! I am so excited you found our little corner of the Interwebs. Are you curious what are the best places to live in Texas. Maybe you are looking for places with high quality of life, good schools, and a plethora of opportunities. Well today I have gathered a list of places that I would consider moving to, if they met my needs, in seeking to answer the big question at hand, "Where to Live in Texas?"
A tiny bit of backstory: I was born in Texas back in 1986. I am a Texan through and through, and I bleed red, white, and blue, but my mother was from Kansas. When my parents divorced when I was four, my mother took us back to Kansas, and that is where I "grew up" (I have lived in Florida, Arizona, and North Carolina for short stints as a child) before returning to Texas when I was 17. So as of today, I have lived over half of my life in Texas, and I would never leave it because of its "breath of freedom" and plethora of opportunities.
So nice to meet you! =)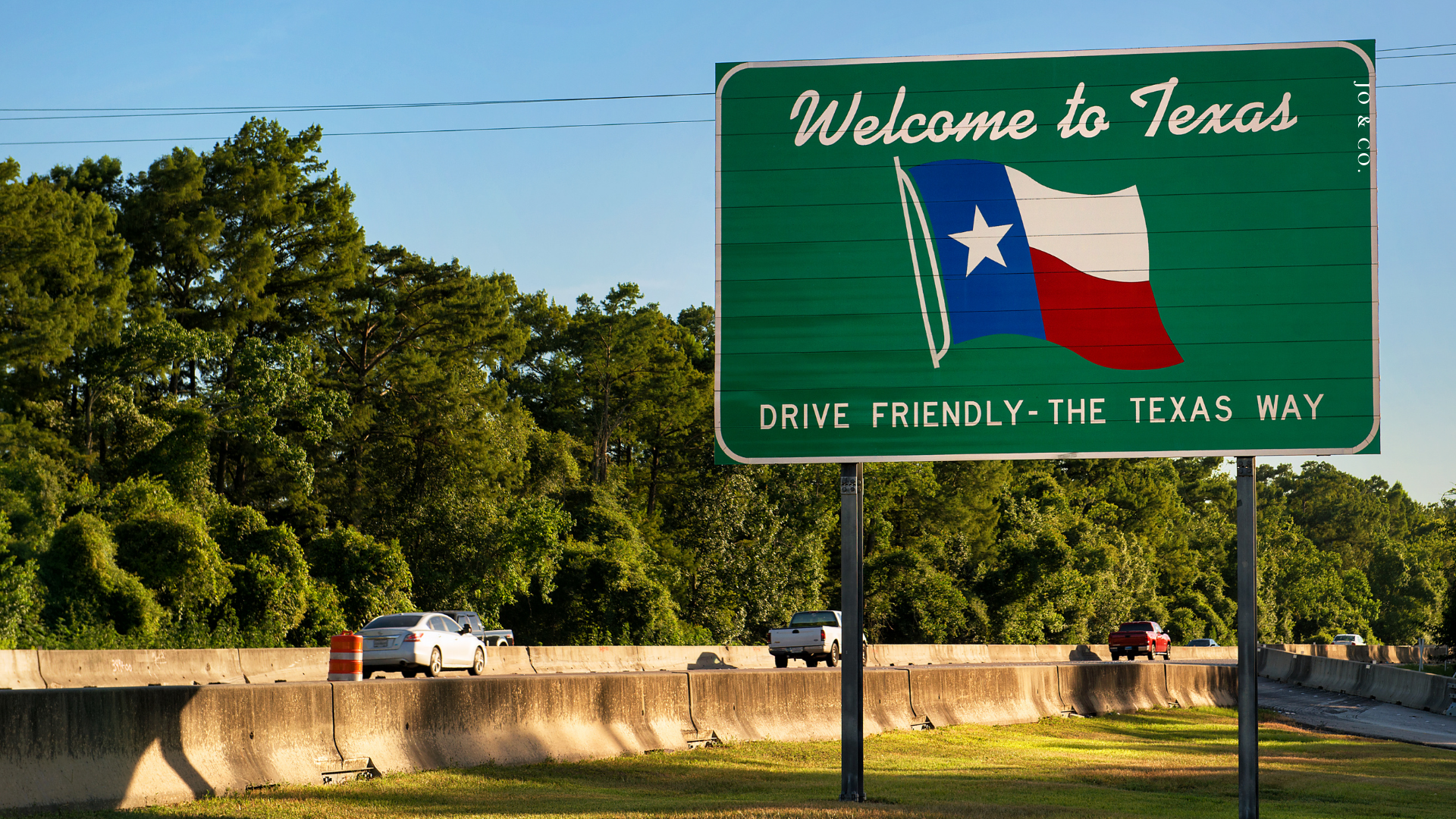 To be quite honest, this list from top to bottom, is where I would live in Texas, if I could to have to make that choice today..
Best Places to Live in Texas
Houston – The Woodlands – Sugar Land – Cypress – Katy
Waco
Austin – Round Rock
San Antonio
Dallas – Fort Worth – Arlington – Frisco – Highland Park
Tyler
Sherman – Denison
Corpus Christi
College Station - Bryan
Lubbock
The market I serve, as a real estate agent is Houston and its many suburbs, but I have traveled quite a bit and would like to share with you my perspective on the other cities above. Do know, 75%-85% of my clients are relocating to Texas from out of state. States at the top of that list include, California, Washington, Oregon, New York, New Jersey, and Minnesota.

Before I do that, I want to build a little more trust with you, and introduce myself..
My name is Jordan Schilleci, and I am a wife, mother, business owner, and REALTOR® here in the great state of Texas. I offer a lending hand to those looking to purchase and relocate to the Houston Suburbs. Texas, and Houston in general, has so much to offer, and here on my blog and YouTube Channel, I share all of its opportunities, options, and beauty with you.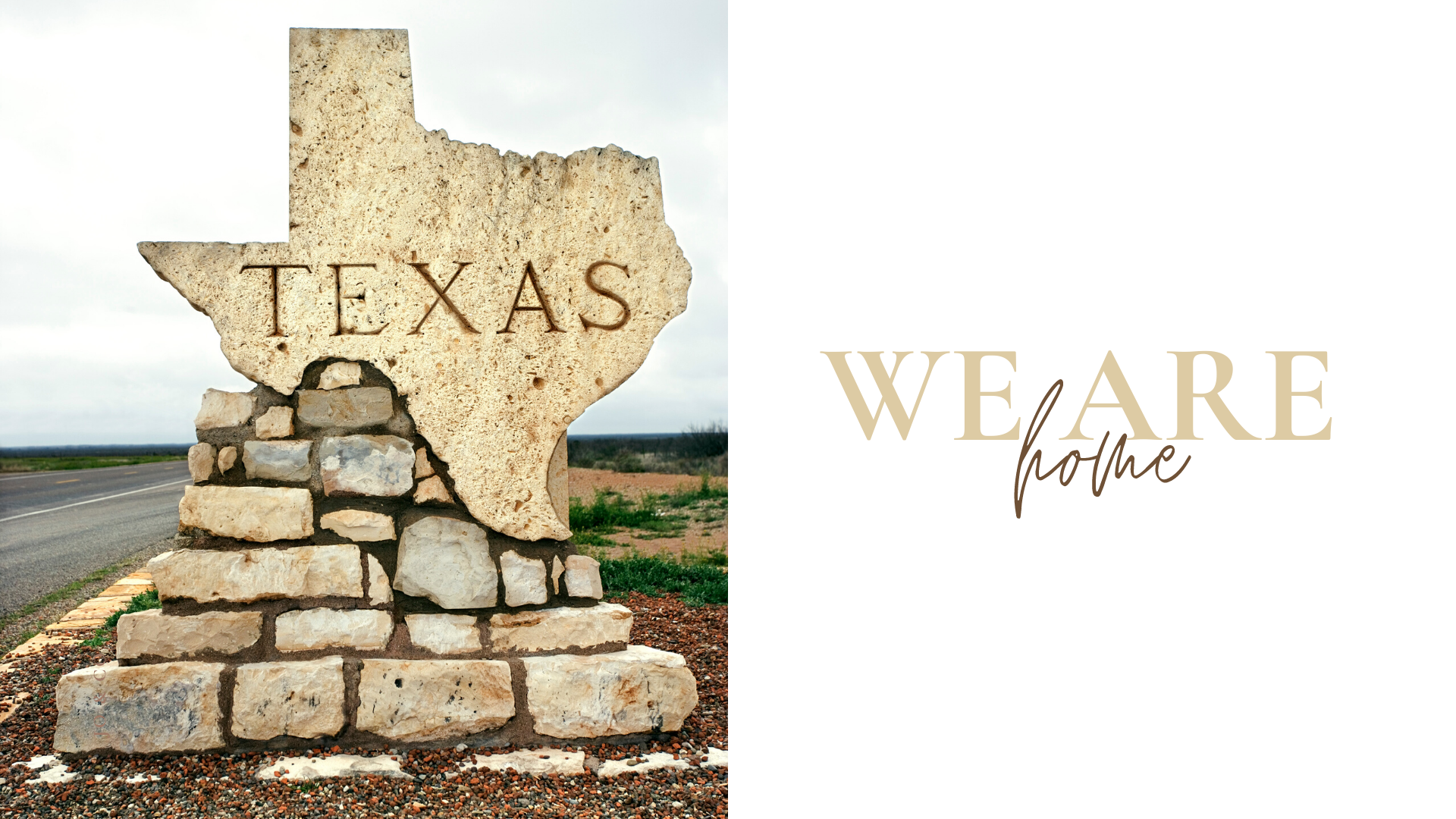 Okey doke, so now to my opinion and perspective. I am going to share with you essentially pros and cons of each metro area and city. Each header will be start with Why City Name, but it will also describe why not at the same time. So here we go..
Where to Live in Texas and Why
Why Houston - I do love where I live. I am not just saying that. I love it for its opportunity. I love that I feel like I am in a bubble. I love how "family friendly" it feels, and I love that I can walk my kids to school. I love the shopping, lifestyle, restaurants, the people, and so so much more. I love the cute neighborhoods, I love the culture, and I love the access Houston gives us to the rest of the world. I love the vast amount of continuing education. I love that I feel safe, and I love that I can make a living here while raising my children EXACTLY how I want to raise them. Now what I don't love about Houston, is its lack of water. We do have Lake Conroe, and we have a boat and spend our summer there, but it doesn't quite compare to Barton Creek (found in Austin, Texas), Hawaii (duhh), or the brooks babbling down from Mount Rainier (hello Washington). But why I live where I live, is that I can make a living, afford a nice home, send my kids to good schools, and save money to visit the places I love to explore. Oh, and you can't forget about its close proximity to Galveston (the gulf, the bay, the beach, etc.). It might not be as pretty as the places I described above, but I do love the sunsets, and the kids love the beach! | *Known for highly rated schools!
➟ Safest Neighborhoods in Houston :: http://byjoandco.com/safesthouston
➟ Best Neighborhoods in Houston :: http://byjoandco.com/bestneighborhoods
➟ Houston Texas Where to Live :: http://byjoandco.com/houstontexaswheretolive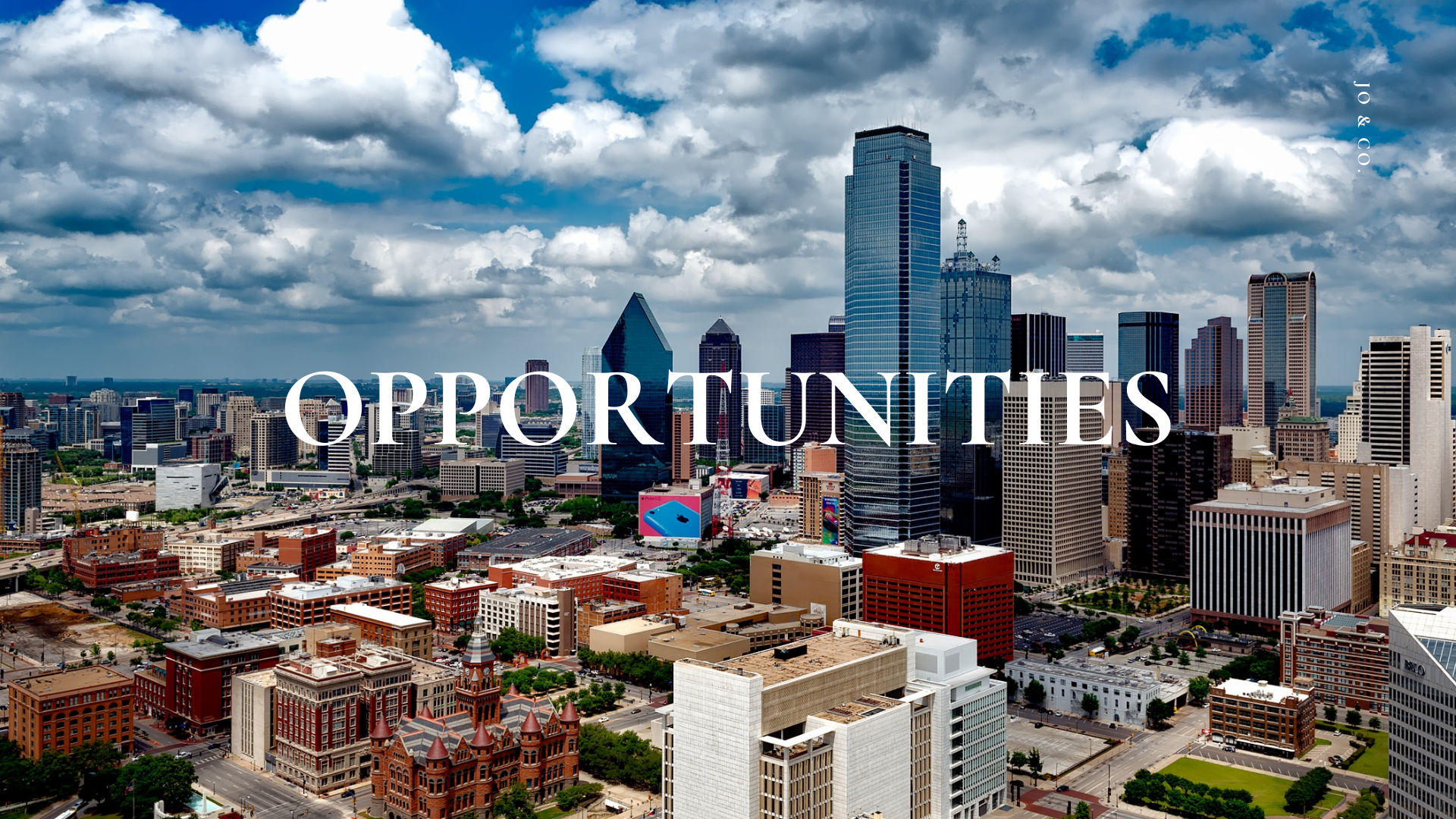 Why Waco - If you are looking for that small town charm away from a huge metropolis, then Waco might be the city for you. Waco is where Chip & Joanna Gaines of Fixer Upper call home. What they have done for that community over the last 5-10 years is truly remarkable. I don't know a lot about Waco, but I have seen some vlogs about it. I love the college there. I love the family-first atmosphere, and if it is good enough for The Gaines.. Lol. Now if I would have to answer a why not, it would just be less opportunities. And when I talk about opportunities I am talking about jobs and income.
Why Austin - I adore Austin. We use to spend many of our "staycations" and "daycations" there. It has changed quite a bit in the last 5-10 years. I would visit Google to learn more, while recognizing that this is where many from Silicon Valley are relocating. They have a political climate that has been receiving many complaints, but oh my gosh, it is beautiful, and the food scene is to die for. Whenever we visit Austin we have so much fun, but we have been afraid to go there since covid hit, because of the homeless problem, the political climate, and the restrictions rumors. But it is fun. All the hiking and biking options. Sign me up post-covid. | *Known for highly rated schools!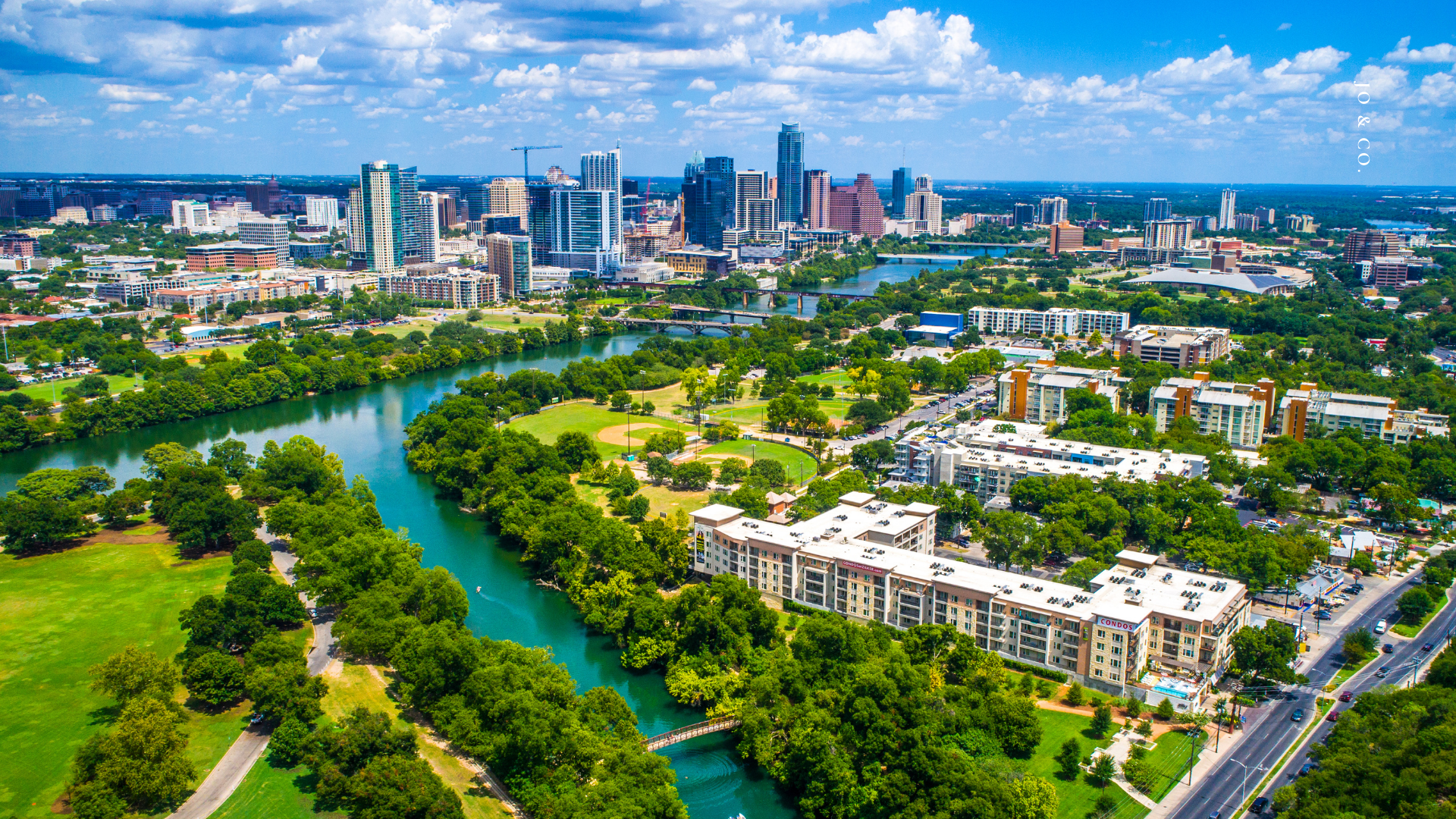 Why San Antonio - We have visited San Antonio a lot over the years. I feel like it is a mini Houston. I don't think it has as much to offer as Houston, but I do think it is a close second. If you want a metropolis lifestyle, but maybe the big city of Houston scares you, I would check out San Antonio. If you have a job in the tourist industry, San Antonio could be a great place for you. I would say the River Walk would be the main difference between Houston and San Antonio. San Antonio has many great suburbs offer that lifestyle you might be looking for including: Live Oak, Universal City, Leon Valley, Selma, New Braunfels, Canyon Lake, Schertz, and Timberwood Park. | *Known for highly rated schools!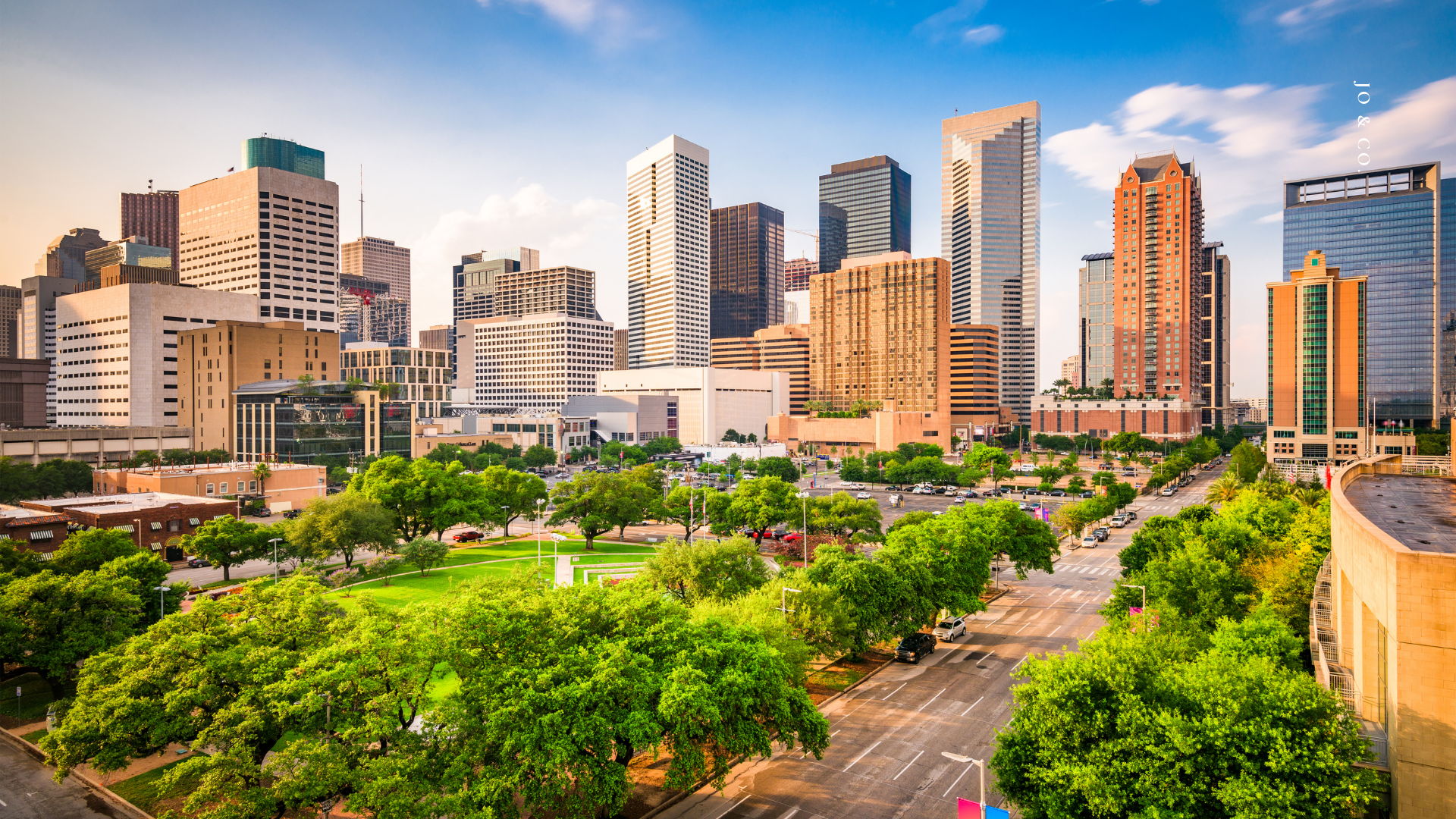 Why Dallas - Dallas and I aren't quite best friends. I feel like Dallas and Houston are twins and opposites at the same time. If you are looking for more climate changes, than Dallas might be the city for you. They have similar suburbs, but when I think of Dallas, I think of congestion. I always get lost and/or stuck on the highways there. And I also think of concrete. Those two words are how I sum up Dallas. But it is an amazing hub for opportunity. I don't think it has the same beauty found in Houston, but there are lots of lakes in every direction from up there. If looking in the Dallas suburbs, I would really recommend checking out Southlake or Highland Park. | *Known for highly rated schools!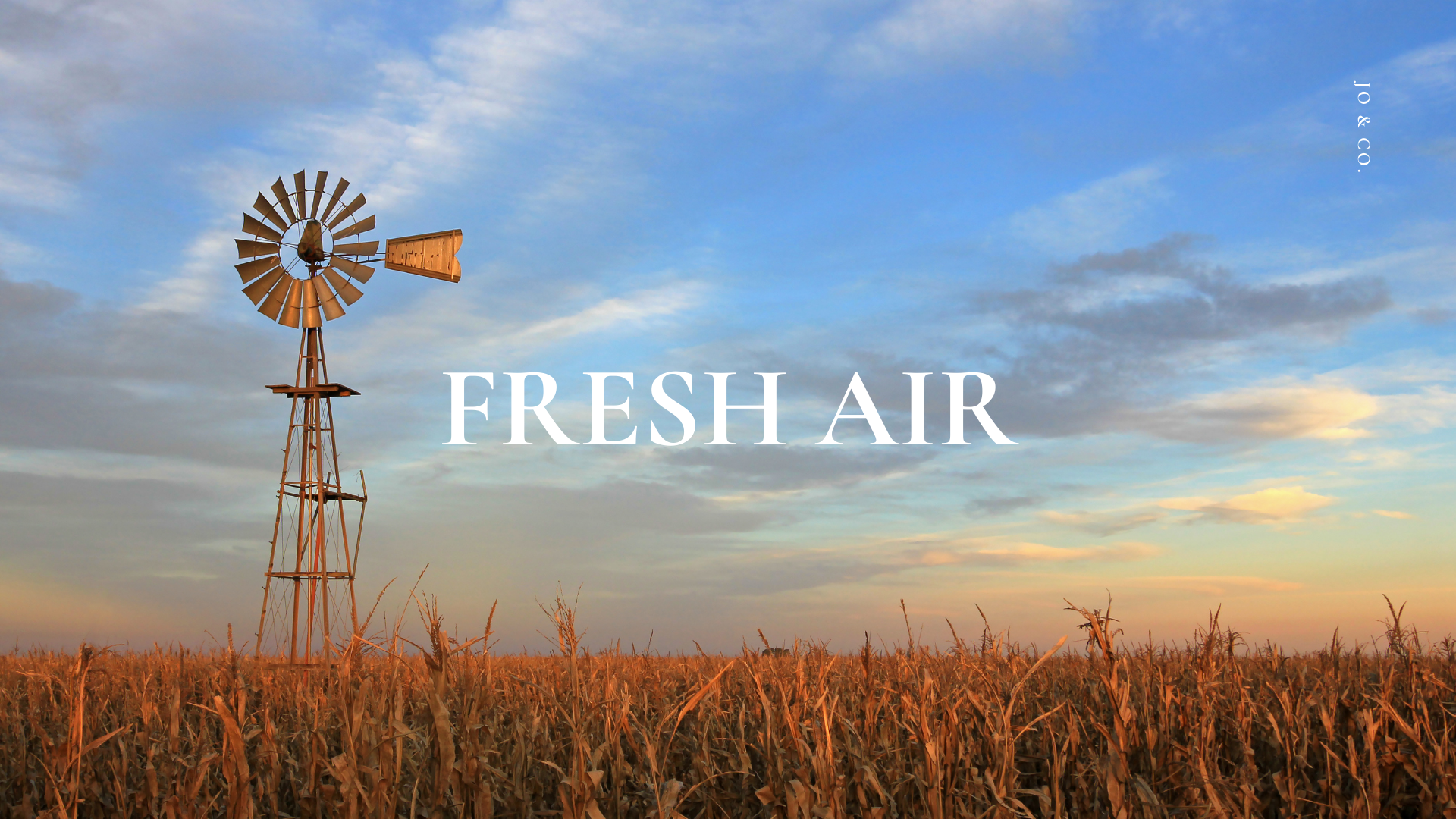 Why Tyler - I adore Tyler. It is a happy medium. Tyler, Texas is just 1 hour ad 35 minutes southeast of Dallas. If you want to live in a city that feels like a city and not a suburb, while still having daily or weekly access to Dallas (and its airports), Tyler is amazing. My grandmother grew up in Tyler, and I have spent a lot of time there. It is a breath of fresh air, and their state park is one of my favorites. I did notice while researching Tyler ISD schools, there was a lack of many highly rated ones. But overall, Tyler seriously is an old timey movie in my mind, and if you don't want city life, but want to live in a city, please check it out!
Why Sherman - Sherman is the first city on the list that I have never visited. In the last 10 years the city has grown by over 10%. I will have to admit, this city made the list because of its heritage, cultural, and a true desire to raise my kids with less noise. I grew up watching Gilmore Girls. If I had to pick a Texas city most like the one depicted on CW, Sherman would be it. For its size, it is home to an exceptional industrial base. If looking to escape, and live all four seasons each year, be sure to check out Sherman.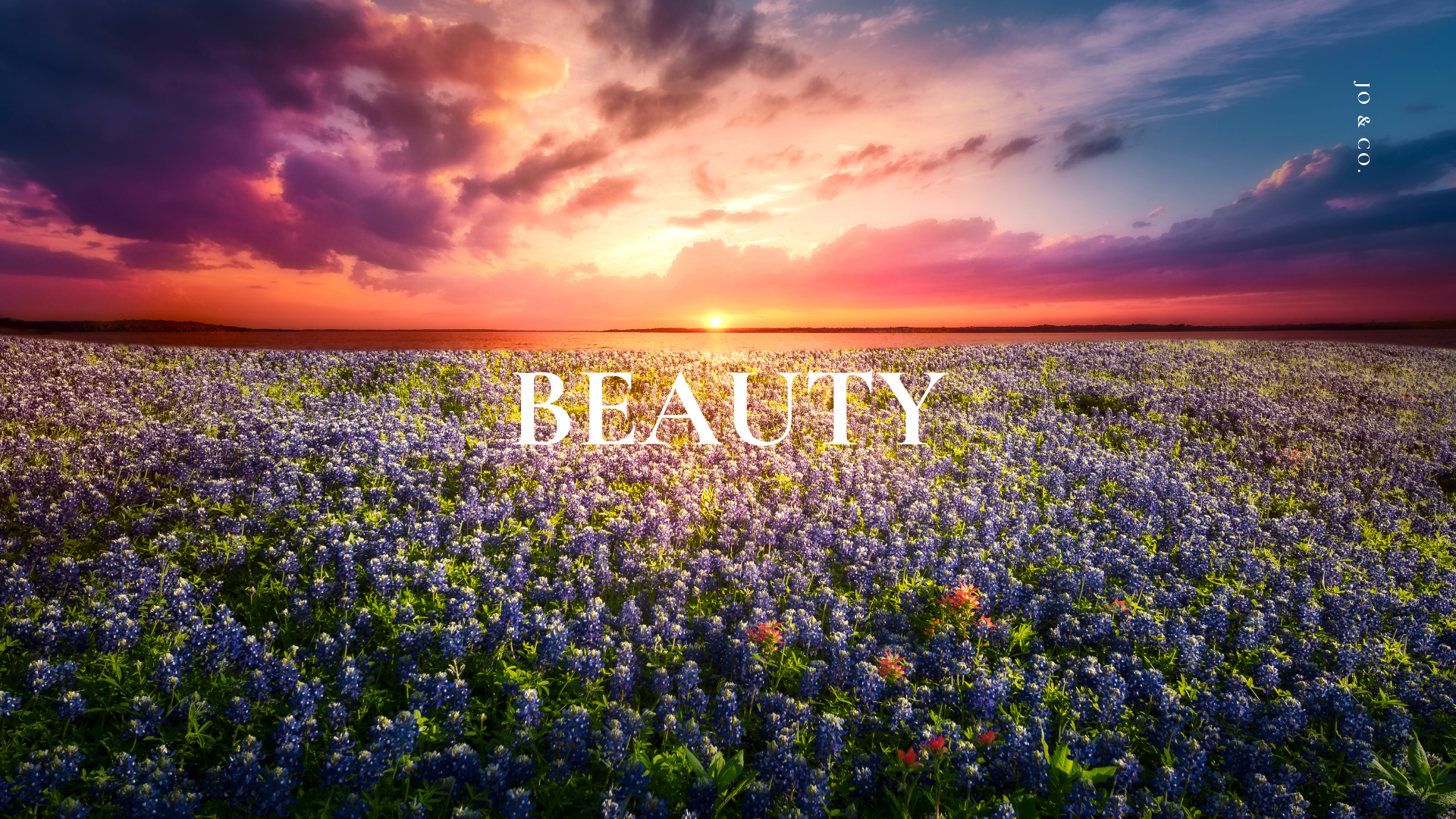 Why Corpus Christi - Corpus Christi is a popular weekend getaway for many in Texas. The weather is nice and the scenery is beautiful. This city is a coastal town with many small cities nearby, including Port Aransas, Portland, Aransas Pass, Ingleside, and Sinton. What many love about Corpus Christi is abundance of wind, making it one of the best destinations in North America for windsports: kite boarding, wind surfing, kite flying, and sailing. Corpus Christi is also known for its popularity for birdwatching, ad for being the fifth-largest port in the United States. Corpus Christi is an amazing choice if wanting to live by the water, but not in a large town, such as Houston (Galveston). The only negative thing I know about Corpus Christi is its lack of many highly rated schools.
Why College Station - Like Austin, if you work in education at the higher level, this is an amazing place to plant some roots. College Station is home to one of my favorite universities, Texas A&M. Texas A&M is the largest public university in Texas, with over 60,000 students. Many call College Station home because of its easy access to the three major metropolises of Texas: Houston, Dallas and Austin. The only thing negative I noticed about College Station was its average ratings for the schools within the independent school district. But if you are looking for a big home town feel, College Station might be the city for you.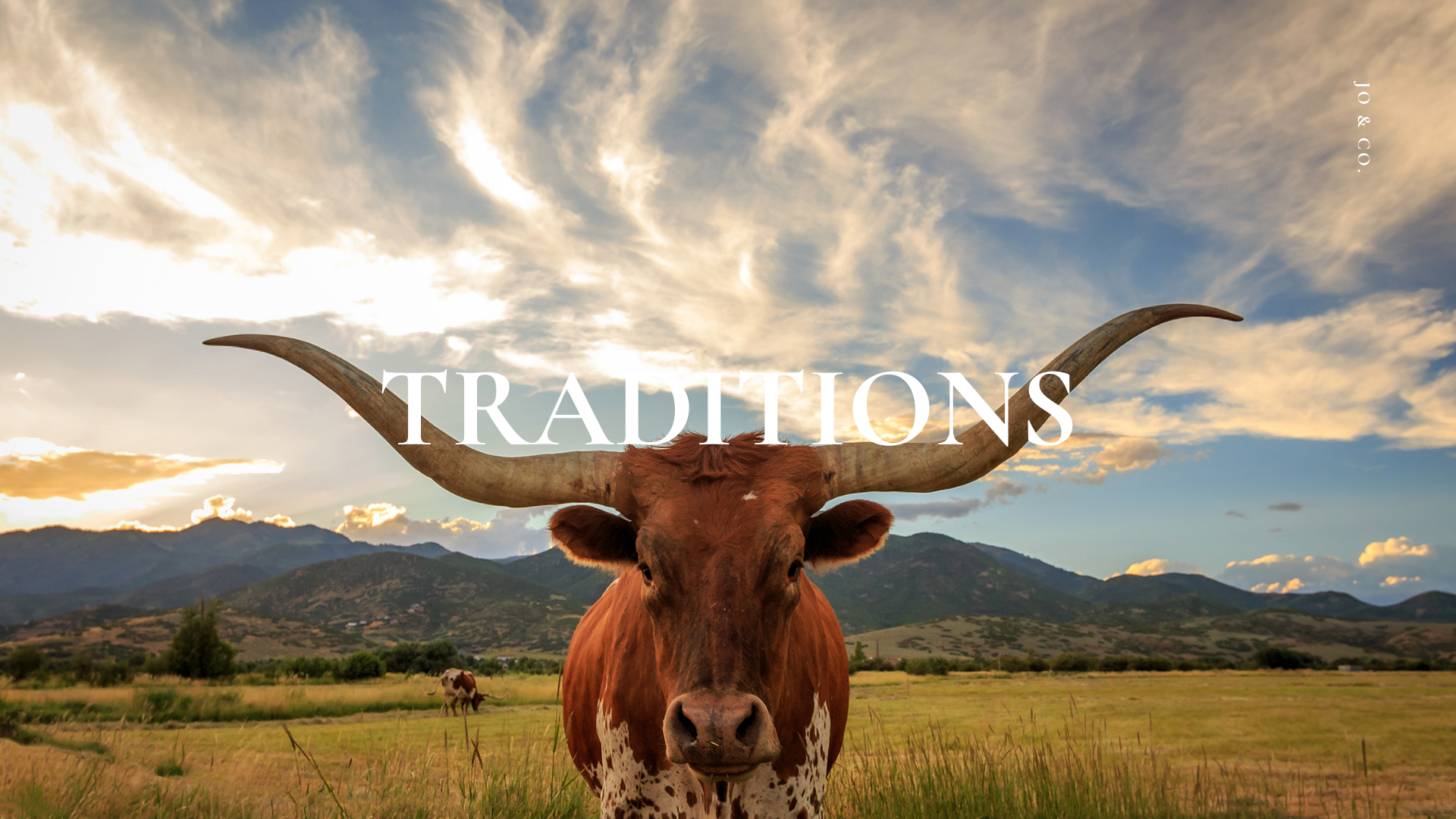 Why Lubbock - Lubbock is known for cotton, a cooler year-round climate, Lubbock High School being recognized three times by Newsweek as one of the top schools in the United States, and as being home to Texas Tech University. Lubbock is another one of those cities you must check out if considering a move to north Texas. Lubbock is also home to the Independence Day festival, which is considered the largest free festival in Texas. There are many reasons to call Lubbock home, including it being an economic, educational, and health care, and CNN Money even selected it as the 12th-best place to start a small business. CNN mentioned the city's traditional business atmosphere: low rent for commercial space, central location, and cooperative city government. So if considering a move to north Texas, be sure to check it out!
So honestly, figuring out if moving to Texas or where to move in Texas might be the next step for you. I love nothing more than to aide in that decision process. My goal truly is to help you. I hope you give me the chance.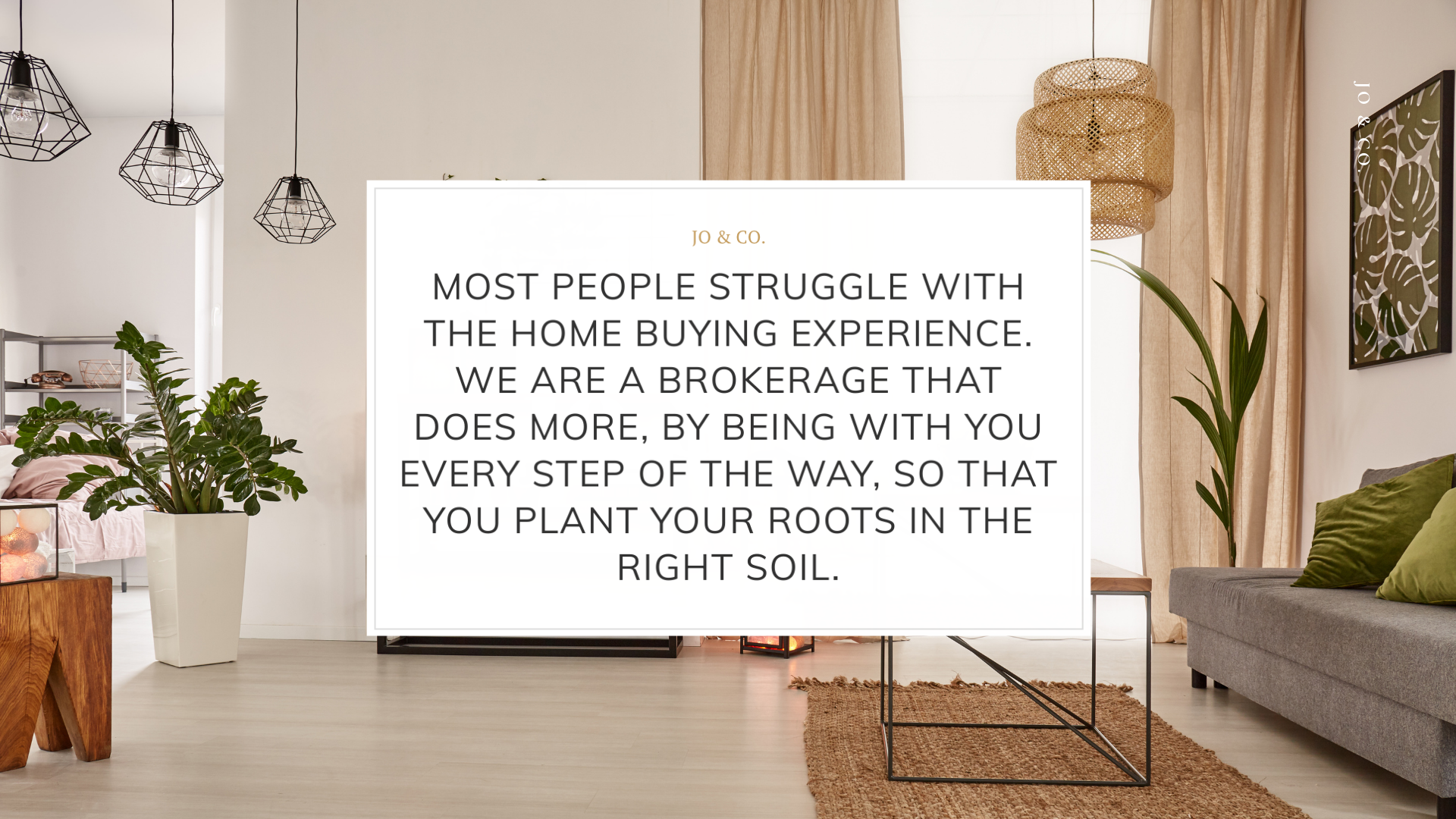 Relocating to the Houston Suburbs?
If you are looking to relocate to the area, we would love to meet you, and hear your story. Below you will find all of my contact information, as well as some homes for sale in the area. We truly look forward to hearing from you! P.S. Don't forget to check out our YouTube Channel!

If you are overwhelmed..
Now if you are feeling overwhelmed on where you should plant your roots, I would love to talk to you. You can schedule a call with me by click this link: http://byjoandco.com/call or just send us an email: [email protected].
There are some amazing communities all over the Houston suburbs. In this post, https://search.byjoandco.com/blog/best-neighborhoods-in-houston/, I deep dive into all the different suburbs/neighborhoods that you might want to consider, and why. There are many resources here, so please reach out if you are curious what to look at next! :)
Links to check out..
➟ Our YouTube Channel :: http://byjoandco.com/youtube
➟ How do property taxes work in Texas? :: http://byjoandco.com/propertytaxesintexas
➟ Things to do in The Woodlands :: http://byjoandco.com/inthewoodlands
➟ Safest Neighborhoods in Houston :: http://byjoandco.com/safesthouston
➟ Best Neighborhoods in Houston :: http://byjoandco.com/bestneighborhoods
➟ Houston Texas Where to Live :: http://byjoandco.com/houstontexaswheretolive

Thank you so much for trusting us.
- Jordan Marie Schilleci, REALTOR® & Owner, Jo & Co. Realty Group
What next?!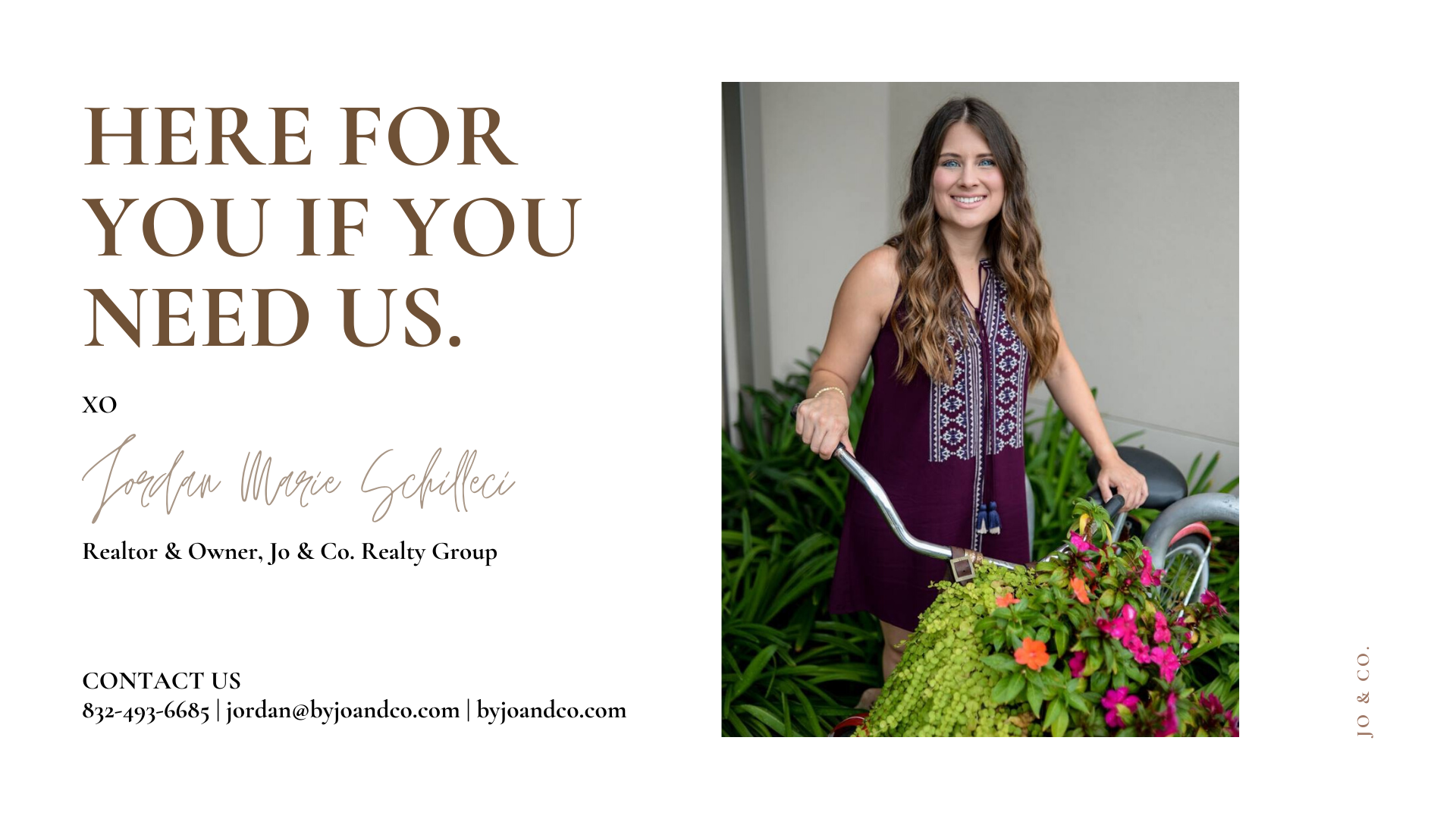 At Jo & Co. we know that most people struggle with the home buying or selling experience.
We are a brokerage, real people, that do more for you, by being with you every step of the way, so that you plant your roots in the right soil.
One way that we go above and beyond is with the content we share on YouTube. Click the photo below to explore our channel.