Best Cities to Live in to Get the Most for Your Money | Affordable Living in Texas
Posted by Jordan Marie Schilleci on Thursday, October 8, 2020 at 8:52 AM
By Jordan Marie Schilleci / October 8, 2020
Comment
Hi friend! Are you trying to figure out where to live in the Houston, Texas Suburbs? Well in this video we will be talking about the best cities to get the most for your money.
If you need help navigating the local real estate market, or you are feeling a little overwhelmed, feel free to reach out to us via e-mail or by scheduling a call. We also have a very resourceful YouTube page, and many other blog posts to help guide you. Welcome to the Jo & Co. experience!
Are you curious where you should live near Houston? Well check out these Houston cities and suburbs. :)
Hi friend. I am excited to bring you this short and sweet video. Today we are discussing cities where your dollar will go the farthest.
If you are curious to learn where you get the most for your money or where you can find affordable living in Texas, tune in! :)
At Jo & Co. we know that most poeple struggle with the home buying or selling experience.
We are a brokerage, real people, that do more for you, by being with you every step of the way, so that you plant your roots in the right soil.
One way that we go above and beyond is with the content we share on YouTube. Click the photo below to explore our channel.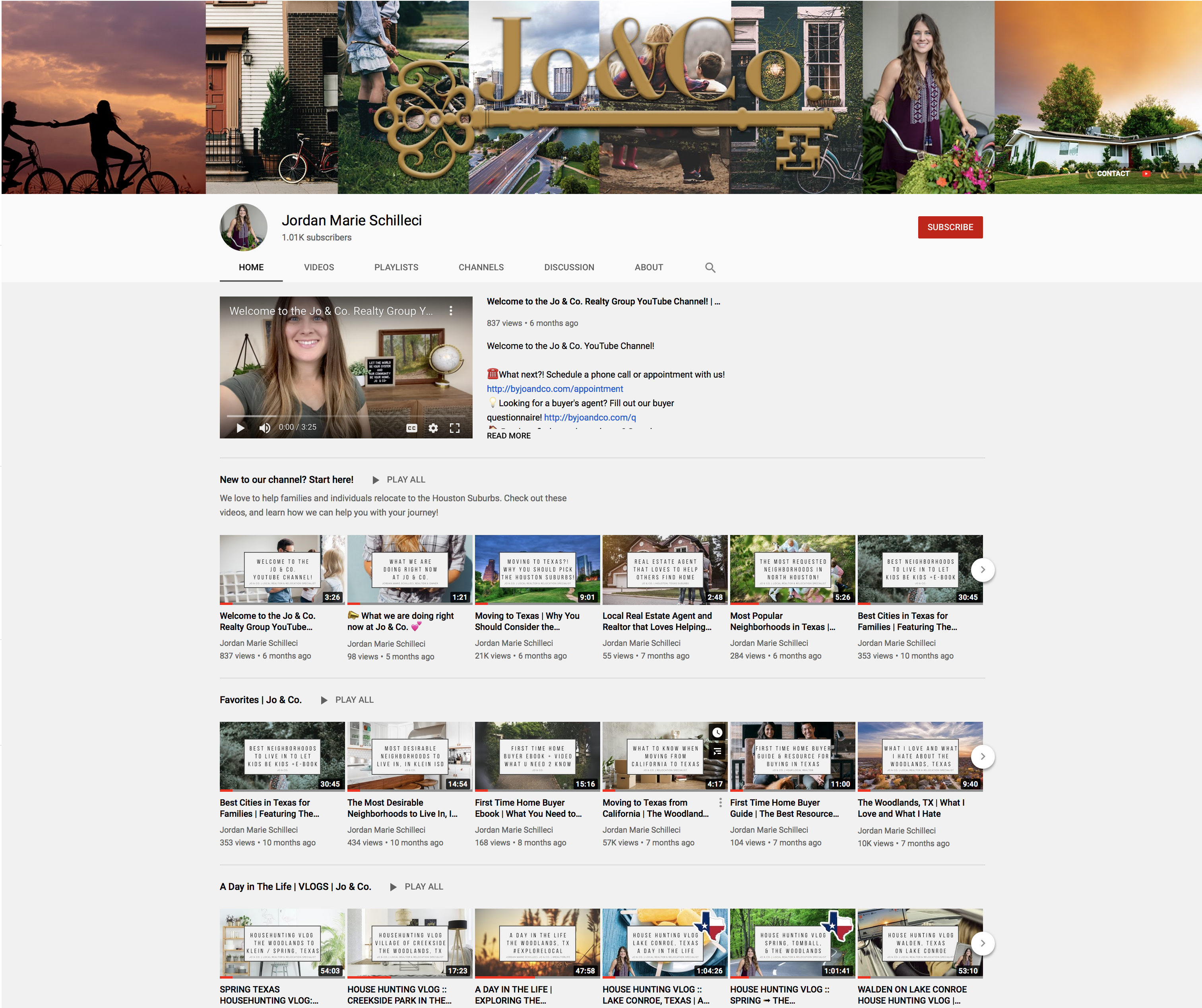 If you are new to buying or selling, if you are relocating to our area, or if you are just looking for a professional real estate experience, we look forward to meeting you and hearing your story.
- Jordan Marie Schilleci, REALTOR®, Jo & Co. Realty Group
What next?!
Below you can see all the homes for sale in The Spring Area. You can start a fresh search on http://search.byjoandco.com, or hit "refine results" to manipulate the search below.
Homes for Sale in The Spring Area