All about the island in Lake Woodlands - Mitchell Island
Posted by Jordan Marie Schilleci on Tuesday, September 21, 2021 at 4:04 PM
By Jordan Marie Schilleci / September 21, 2021
Comment
Hi friend.
Today we have a fun topic at hand. If you have ever been to The Woodlands, or looked at a map of The Woodlands, you might have noticed that there is an island along the east shore of Lake Woodlands.
The unofficial name of this island is Mitchell Island.
There is much history to this island. In the early 1960's George Mitchell had decided to dip his company, Mitchell Energy (think oil & gas), into land development. Local brokers of Houston knew of his desire to diversify, and informed him of a possible deal. This deal would be the first 2,800 of the 27,000 he purchased to develop into The Woodlands you know today.
Mitchell purchased 50,000 acres for a little over $6M, harvested the timber by thinning it, and then he sold the timber for about $5M. He also sold gravel, and managed to break even. When he purchased the land he had no specific intentions.
The next thing his company did was develop "redflag subdivisions", which is the sale of land by the acre with no other amenities but roads. The demographic was "low- and moderate-income buyers". But this left him with a lot of left over land. Then the question on the table was, what to do with the leftover land.
One possibility, was to "develop a satellite city [to Houston], using one block [of land] close to Interstate 45 just north of Harris county". This would later be the heart of The Woodlands, Town Center. At the same time, Mitchell was involved with the Young President's Organization. They had traveled to New York City and Los Angles. After these city tours, Mitchell concluded, "... that all cities were in deep trouble. ... I said this is not a good way to urbanize America. Let's do something about it." Once he had the land, he had to develop it. Developing land is a lot more expensive than purchasing it. This led to partnering with government under a new HUD program.
On November 23, 1971, HUD had accepted a revised and final financial plan, and the agency officials gave tentative approval for a $50 million loan guarantee.
In September of 1972, constructed began on the first village of The Woodlands, Grogan's Mill.
Outside of the loan guarantee, Mitchell Energy spent about $30 million to develop the initial amenities (aka attractions) that fueled the growth of The Woodlands. The amenities planned included: a 335-acre commercial, conference and leisure center, that contained extensive shopping, commercial, office, and recreation facilities including a large sports center (including a tennis facility), the 200-room Woodlands Inn, an 18-hole golf course, and information center for prospective buyers, and a 15-acre lake.
The Woodlands opened August 1974. On January 1, 1975, the first family moved into a new townhome.
The lake was always in the plans for The Woodlands, but it wasn't created until the mid-1980s. Lake Woodlands, a 200-acre freshwater lake was excavated in 1984, leaving a 22-acre island close to its eastern shore, and the lake was filled with water in 1985. The eight-foot-deep lake is stocked with fish and serves as a habitat for waterfowl.
Over the past 30 years a lot of mystery and questions have been floating around as to the purpose and the future of the island.
Mitchell's energy company had plans to plant the corporate headquarters on the island in the middle of Lake Woodlands. It was actually the executives of The Woodlands who referred to the island as "Mitchell Island". And although not official, it stuck.
The island has sat vacant since its creation in 1985. The rumored purpose in the early 2000s was that it was to be the clubhouse for the residents of East Shore. And back in 2005, long-range plans called for construction of some 200 condos and townhomes, with a boathouse for the residents of East Shore.
In 2012, the island was replotted from office-industrial use to residential-use with no more than 19 homes. Since late 2013, The Howard Hughes Corporation has been quietly developing the island. They put in streets, developed a $3-million bridge, they made updates to the gate and guard house, and worked on getting permits and guidelines in place for residential development. In 2015, Howard Hughes hired a New York based marketing company to rename and brand the island, but the conclusion of that consultation have not been made public.
And then there was radio silence. Well until last year. In September of 2020, it became public that the Howard Hughes Corporation had intentions to replot the island from 19 one-acre lots to 58 lots with three different options.
Local residents gathered over 1000 signatures opposing the new plan stating their concerns from traffic congestion to the encroachment of the bald eagles' habitat. The spotting of the first bald eagle on the island dates back to 1999. Since then, the Howard Hughes Corporation has overseen, while protecting, the spawning of 45 bald eagles, who now make their home all over The Woodlands.
Long story short, the plans had been temporarily put on hold for replotting, but on October 21st, officials with the company and a local resident group called "Citizens for Eagle Island" reached a "goof faith" agreement that would see 25-30 homes built instead of the 58. And on November 4th, the ILUD, in a 4-0 vote, approved 30 homes to be built.
It is important to note: "Because The Woodlands is not a city, the community has virtually no control over plats — a surveying term that means a plot of land — and how those are split or designated for use. Instead of local control, the plat management is done by the city of Houston's Planning Commission under the city's Extra Territorial Jurisdiction rights and Montgomery County. One caveat in regard to the future of the island, though, is the requirement of multiple parties to change what is called the ILUD — initial land use designation — which still requires any changes to be approved by a trio of entities, including the township's Development Standards Committee." - Chron
July 27th, 2021 Update
We obviously did a lot of research for this article about the Mitchell Island. We decided to dive a bit deeper and make some calls. Up until now, we just kept this information in our notes, but today, we are updating y'all!
We spoke to Montgomery County, who didn't have any info, but someone in the permitting department said that no one has requested a building permit yet.
We spoke to the Howard Hughes Corporation and here are our notes from that call:
Put us on the waitlist so we are notified right away. Ballpark timeline Sept-October for lots. Selling directly to builders and individuals if they wanted their own builder. Builder chosen will have to go through approvals and design guidelines. 32 Lots, 2 or 3 different sizes. 100 ft lot which will front the lake side and the 70/80 ft will be on the other side. Scheduled to be ready for build by end of the year. Start construction 30 - 60 days from buying lot.
November 29th, 2021 Update
Mitchell Island has been renamed to Aria Isle at East Shore. There will now be a total of 30 homes. The lots are going to be a half-acre to 1-acre homesites. The homes will be no more than 2 stories and all custom built. They are going to start above $3 million. They are planning to open up lots for purchase in February or March with construction beginning late next year.
December 17th, 2021 Update
A floating bridge will be required for the islands development to begin. This will take place on January 1st, 2022. The Woodlands Township has provided the following information.
"The temporary floating bridge will affect all watercraft in Lake Woodlands from accessing the immediate area; however, users are directed to navigate to the southeast side of the island and go underneath the East Shore Island Bridge. A buoy line will be assembled on each side of the temporary bridge as a reminder not to approach the construction load-in area. Clearance underneath the permanent East Shore Island bridge is approximately 6.5 feet during normal lake level conditions. Watercraft available for rent from Riva Row Boat House can use this alternative route to and from Lake Woodlands, and Lakes Edge Boat House will still be able to access the lower Waterway from here as well. Residents using their personal watercraft on The Woodlands Waterway are advised to use caution when navigating under the permanent bridge, keeping in mind the clearance. Many pontoon-style boats may not be able to cross under this bridge. No one should attempt to cross over or under the temporary bridge, which will sit at the surface level of the water. The current plan calls for the floating bridge to be removed in time for IRONMAN Texas which takes place Saturday, April 23, 2022. " - The Woodlands Township
And for a little update on Indian Estates in Creekside Park.
It is a Trendmaker / Tri Point development. The Woodlands annexed it into The Woodlands. No timeline. Maybe marketing by next year.
We are so happy you found our little corner of the interwebs. We look forward to y'all reaching out to us. We love to answer questions and welcome them. Recently we created some local maps, and you can download those by clicking the image/link above. Below, you will find an index of some very helpful information to assist you in learning more about the Houston suburbs. If you are relocating to our neck of the woods, we hope you reach out to us, because we would love to help you by being your local realtor and friend. Thoughtfully written for you. Hugs, Jo.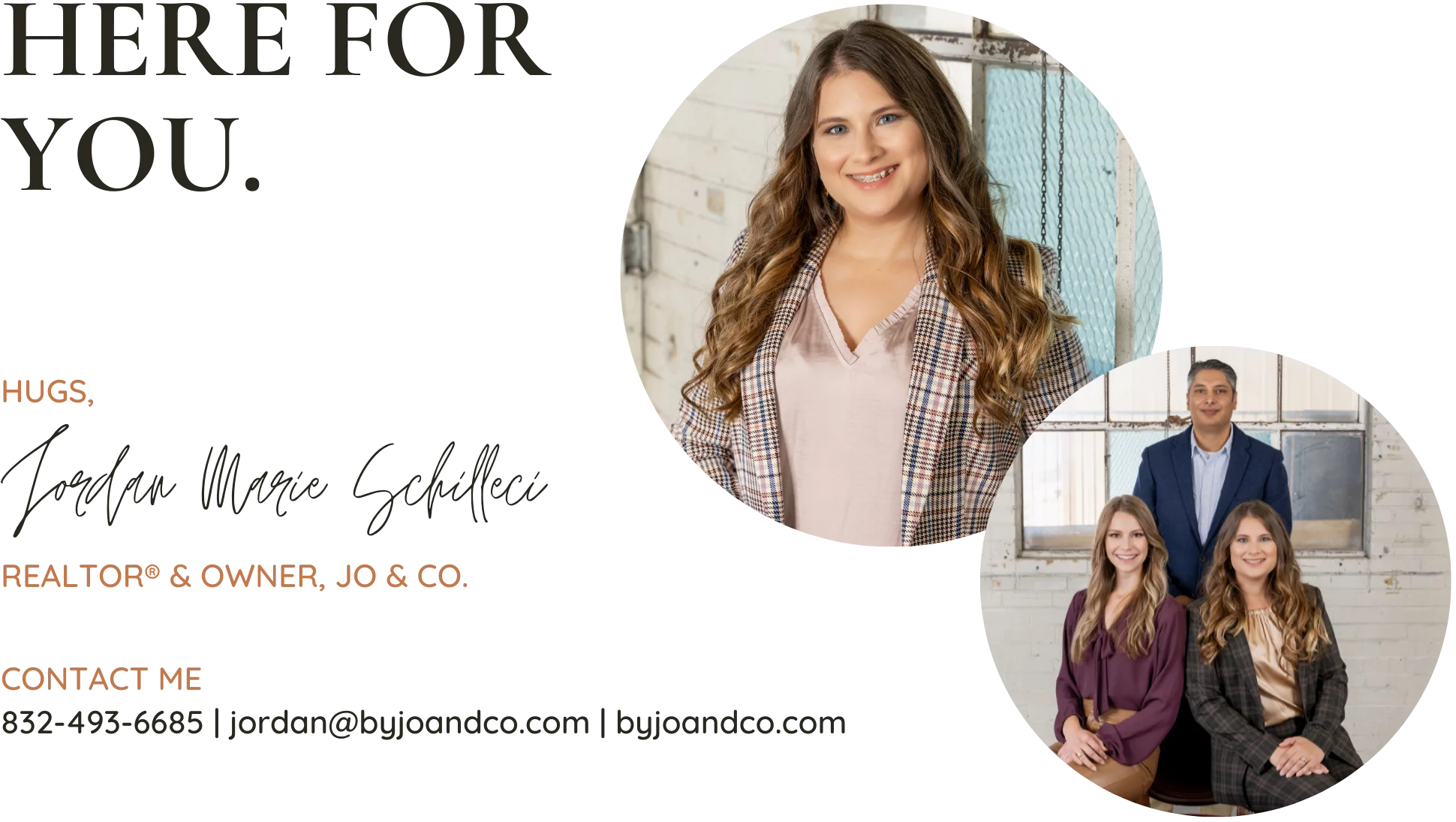 We are Waiting for You
If you are looking to relocate to the Houston Area, we would love to meet you, and hear your story. Below you will find all of my contact information, as well as some homes for sale in the area. We truly look forward to hearing from you! P.S. Don't forget to check out our YouTube Channel!

If you are overwhelmed..
Now if you are feeling overwhelmed on where you should plant your roots, I would love to talk to you. You can schedule a call with me by click this link: http://byjoandco.com/call or just send us an email: [email protected]. There are some amazing communities all over the Houston suburbs. In this post, https://search.byjoandco.com/blog/best-neighborhoods-in-houston/, I deep dive into all the different suburbs/neighborhoods that you might want to consider, and why. There are many resources here, so please reach out if you are curious what to look at next! Thank you for trusting us.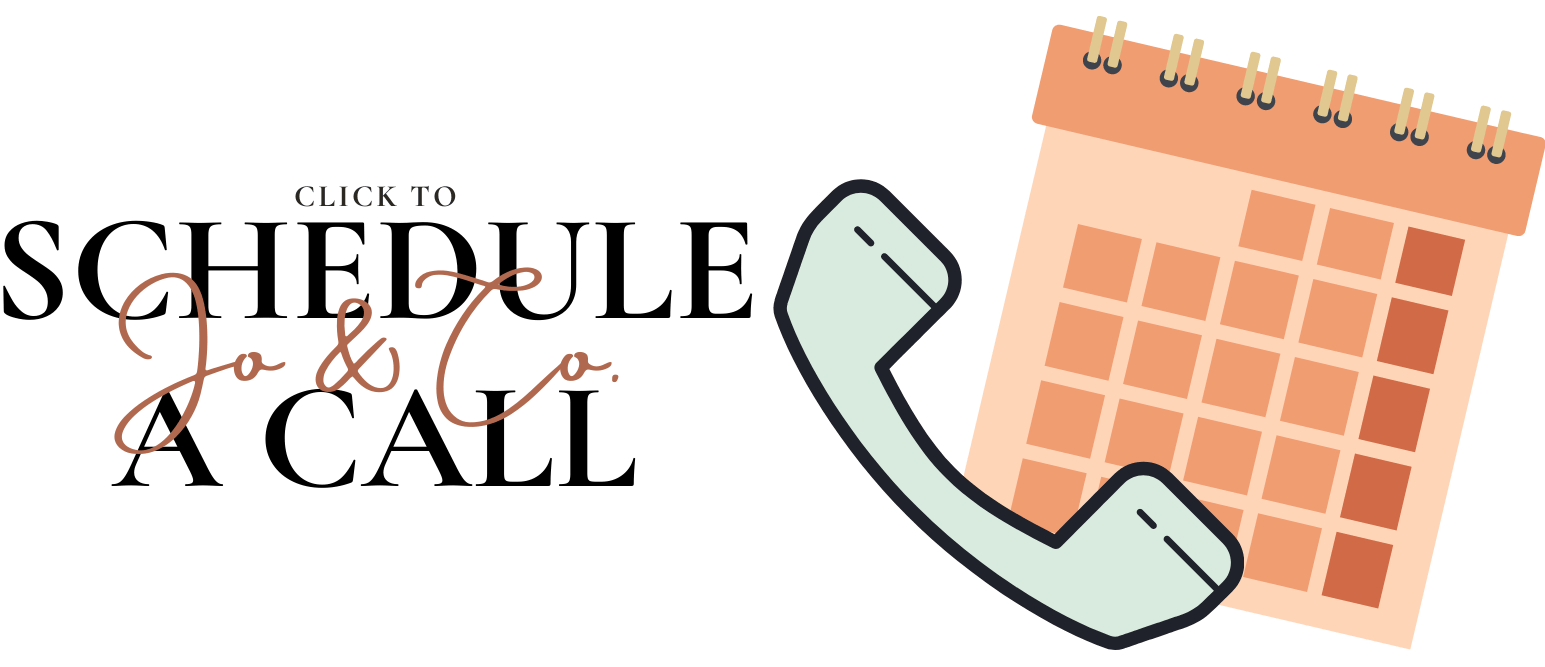 What next?!
• Navigate our blog: https://byjoandco.com/categories-to-help-you-navigate-the-blog/.
• Download our Moving to Texas ebook: http://byjoandco.com/movingtotexasebook.
• Download our Where to Live in Houston Texas ebook: http://byjoandco.com/wheretoliveebook.
• Browse our Ebooks and Relocation Guides: http://byjoandco.com/ebooks.
• Schedule a phone call or appointment with us: http://byjoandco.com/appointment.
• Email us! [email protected]
• Looking for a buyer's agent? Fill out our buyer questionnaire: http://byjoandco.com/q.
• Ready to find your dream home? Search, http://search.byjoandco.com.
• Subscribe to our YouTube Channel: http://byjoandco.com/youtube.