77389 | Homes for Sale in Spring, Texas
Posted by Jordan Marie Schilleci on Friday, October 23, 2020 at 1:02 PM
By Jordan Marie Schilleci / October 23, 2020
Comment
Hi friend! Are you looking for homes for sale in Spring, Houston TX 77389? Well you have come to the right place. Below you will find a curated list of the best homes for sale in 77389. Keep in mind you can alter the results by changing the search parameters. And so curiosity doesn't kill the cat, we also wanted to share with you what are the most popular neighborhoods in 77389..
Most Popular Neighborhoods in 77389.
Augusta Pines | $370k - $1.1k | 2000-2016
Auburn Lakes | $340k - $1.2m | 2007 - 2015
Northhampton | $340k - $600k | 1969 - 2004
Northhampton Forest | $360k - $490k | 1994 - 2002
McKenzie Park | $350k - $500k | 2014 - 2020
Northhampton Estates | $420k - $690k | 1990 - 2000
Preserve | $380k - $540k | 2000s
Creekside Park | $375k - $700k | 2014 - 2018
Carlton Woods Creekside | $1m - $2.5.m | 2014 - 2018
Homes for Sale in Spring, Texas 77389
At Jo & Co. we know that most poeple struggle with the home buying or selling experience.
We are a brokerage, real people, that do more for you, by being with you every step of the way, so that you plant your roots in the right soil.
One way that we go above and beyond is with the content we share on YouTube. Click the photo below to explore our channel.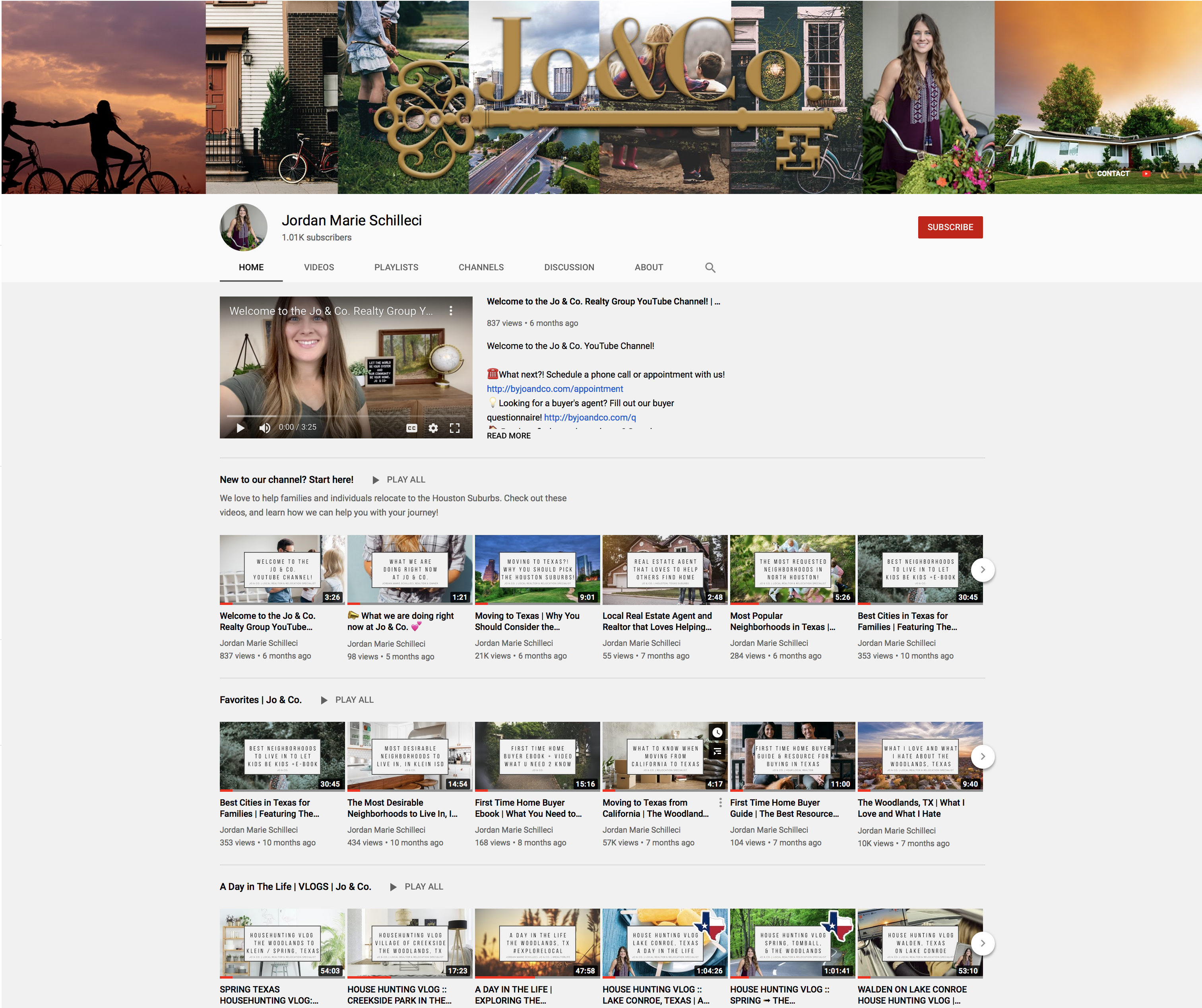 If you are new to buying or selling, if you are relocating to our area, or if you are just looking for a professional real estate experience, we look forward to meeting you and hearing your story.
- Jordan Marie Schilleci, REALTOR®, Jo & Co. Realty Group
What next?!